What is Industrial Dismantling?
At Morecambe Metals, we provide a comprehensive industrial dismantling service that allows us to clear and process waste from your premises. We carefully dismantle building components for recycling and remove obsolete machinery, and ensure that health and safety is a priority at all times.
With over 35 years of experience in the industry, we have built a reputation for providing a high-quality industrial dismantling service, as well as scrap metal recycling, processing and removal, and we're fully licensed to dispose of any waste from your factory in a safe and effective manner.
We are able to process the materials we remove as well, as we use an Eddy Current Separation method and offer a variety of other services that can deal with your factory or warehouse waste. In addition, Morecambe Metals works with a wide range of clients, from small trading estate sites and large warehouses to heavy-duty utility sites.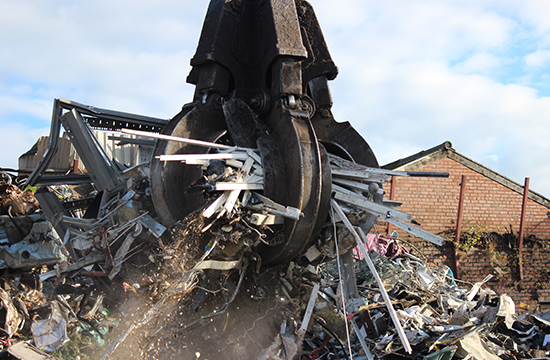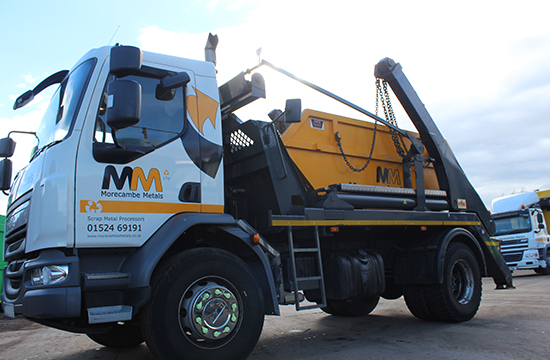 Health and Safety Matter
Industrial dismantling can be a hazardous process, as it refers to the decommission and clearance of your facilities. This includes removing dangerous materials and stripping interior fittings, not to mention moving big and heavy objects as well.
Our specialist members of staff are trained in current health and safety practices, such as wearing the correct personal protection equipment, safe loading, and handling and storage of scrap metal. This means you don't have to worry about doing it all yourself (and hiring specialist equipment or personnel for it), as we'll handle everything.
In short, we're able to process unwanted materials that you'd like removed from your premises and always ensure your safety, as well as those of our employees, visitors and contractors.
Why Opt for Industrial Dismantling?
Scrap metal and other types of waste tend to accumulate over time, as factories and similar premises are usually busy and don't have the time to go through it all every day.
This rubbish, as well as unused machinery, not only take up a lot of space on your facilities, but are also unsightly to both your staff and your visitors.
You can more easily do your part for the environment with industrial dismantling as well. Waste that is hazardous for the planet, from water supplies to wildlife, can be removed and correctly processed, something that will make your premises greener.
Morecambe Metals collect, recycle and prepare scrap metal for reuse, so you're also aiding the preservation of the planet's natural resources.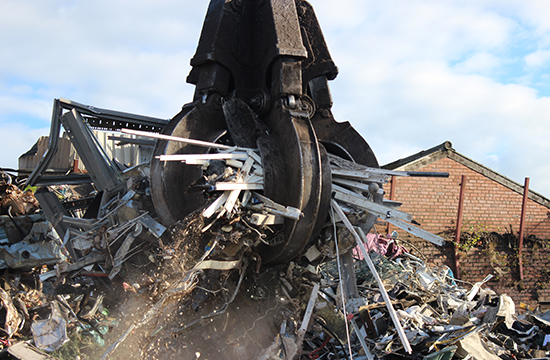 How Can Morecambe Metals Help?
We provide a full industrial dismantling service at Morecambe Metals, which includes:
Labour
Lifting
Processing equipment
Transport
Skips, wagons and bins (from one cubic yard battery boxes to fifty cubic yard roll-on roll-off bins, a flatbed wagon with a crane and an articulated wagon)
Your staff can fill the skips and bring them to our yard and we'll then dispose of the waste correctly. We can meet all kinds of budgets and ensure a clear, transparent audit trail no matter the service provided, as we record everything and are compliant with all legislation.
Get in Touch with Us Today to Book Your Industrial Dismantling
Morecambe Metals has many years of experience in the industry and are able to tailor our industrial dismantling service to your needs, so let us know how we can help. Contact us today on 01524 69191 (or send us a message to info@morecambemetals.co.uk) to learn more about industrial dismantling or to book this service.