Scrap metal recycling experts
We are continually striving to improve and expand as scrap metal recycling and processing experts with the emphasis on scrap metal collection, handling, processing, quality, customer service and the distribution of scrap metal.
With various recycling techniques under our belt, we are supplying both the domestic and export markets with high quality recycled materials that pass all international standards.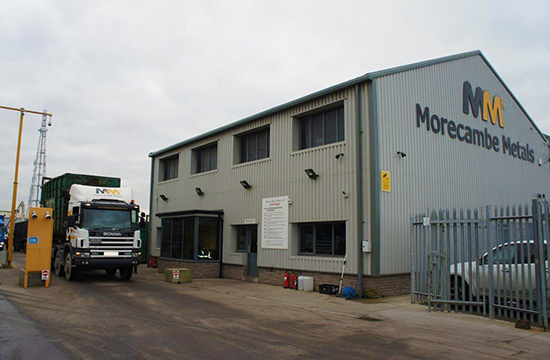 Morecambe Metals as A Family Business
Morecambe Metals is a 3rd generation run family business currently run by the Managing Director, James Varley, supported by his father, also James Varley (Chairman) who is still actively involved in the company. James' father and grandfather, again James Varley (Snr) bought the current site back in 1980. You can still see James Varley Snr at Morecambe Metals on a daily basis where he pops in to catch up, have a cup of coffee and reads the Financial Times and Racing Post.
We currently have over 35 employees working on the main site, and each one is made to feel a valued member of the team. As a family business that has been operating for almost 40 years, the family ethos and values are very much at the heart of, and permeate through, our business.
This is embodied in our core values and extends to how we treat all of our customers. We very much pride ourselves on fantastic customer service as well as being competitive in the market.
Morecambe Metals Policy
Morecambe Metals is committed to meeting the responsibilities under both UK Health and Safety legislation and managing our site activities. As such, we have a comprehensive management system and health and safety policy.
We are also members of the British Metals Recycling Association, more commonly known as the BMRA, meaning that we are always updating and managing our processes in conjunction with UK legislation, industrial practices, and the environment.