Tradesmen
We deal with and can provide recycling solutions for tradesmen across the Northwest of England. If you are a tradesman doing some plumbing work and you need to recycle the copper piping, a roofer needing to dispose of some old lead or you are just cleaning out your garage at home, then Morecambe Metals are here to help.
We offer a comprehensive scrap metal collection service to help our customers find the best and easiest way to disposing of their scrap metal waste. Collections can depend on volume of material, value, and logistics but we are confident we can always provide all customers, whether domestic or trade, a viable and cost effective collection solution.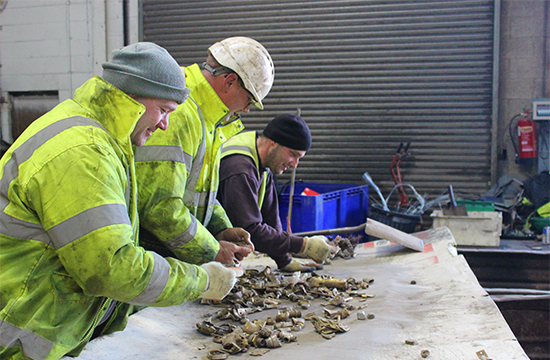 Services That We Can Provide for Tradesmen
Examples of who we can provide a scrap metal recycling solution for may include:
Plumbers – if you are replacing brass taps or copper plumbing systems, we can provide skips for you
Electricians – we can collect every cable that you have thrown away during a refurbishment
Roofers – if you need to remove or replace any roofing lead, zinc or copper sheets, then we can help you
Mechanics – if you need to dispose of an ELV, or you need to get rid of individual parts, such as alloy wheels and any iron from the vehicle or car batteries, then we can come and collect it for you
We also provide the same services for a wide range of tradesmen, including builders, demolition contractors, construction contractors, fabricators, and other scrap metal merchants.
Contact Us for More Information
If you are a tradesman that requires the excellent and high quality services that we can provide, then Morecambe Metals are here to help. You can simply fill in the enquiry form and we will get back to you as soon as possible.
You can also give us a call directly on 01524 69191 and one of our incredibly friendly members of staff will be more than happy to discuss any questions that you may have regarding the services that we can provide for you.