End of Life Vehicle recycling
Morecambe Metals is an authorised treatment facility (ATF) providing vehicle recycling services for the depollution of end of life vehicles (ELVs). We have a purpose-built depollution rig, allowing ELVs to be depolluted to current legislative standards. When you want to scrap your car, your service includes the removal of tyres, battery, catalysts, fuel and all other vehicle fluids, so they can either be reused, recycled or disposed of correctly.
Our Comprehensive Car Scrapping Services
All vehicles depolluted at Morecambe Metals will be deregistered and a Certificate of Destruction (CoD) will then be issued. As an ATF, we are committed to ensuring that we adhere to specific guidelines in order to conduct a proper and legal end of life recycling service.
At Morecambe Metals, we are able to provide a certificate of destruction (CoD) for passenger vehicles and light goods vehicles that are under three-and-a-half tonnes. The certificate of destruction is an official DVLA document certifying that the end of life vehicle will be destroyed and recycled in the correct manner, and is updated live on the DVLA database, giving you customer satisfaction and peace of mind that your vehicle and paperwork has been dealt with quickly and effectively.
Our comprehensive service for when you want to scrap your car is thorough, effective and eco-friendly. Our unique vehicle depollution process also ensures that all salvageable parts of the ELV are recycled or reused, making our services far more environmentally friendly than many of our competitors.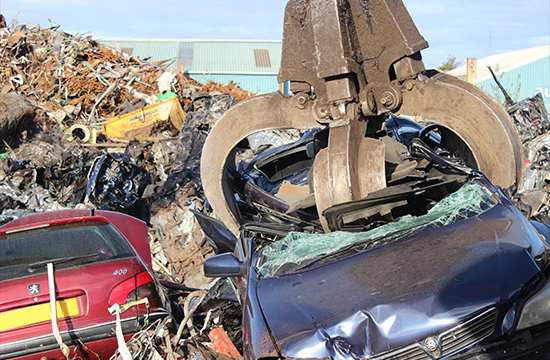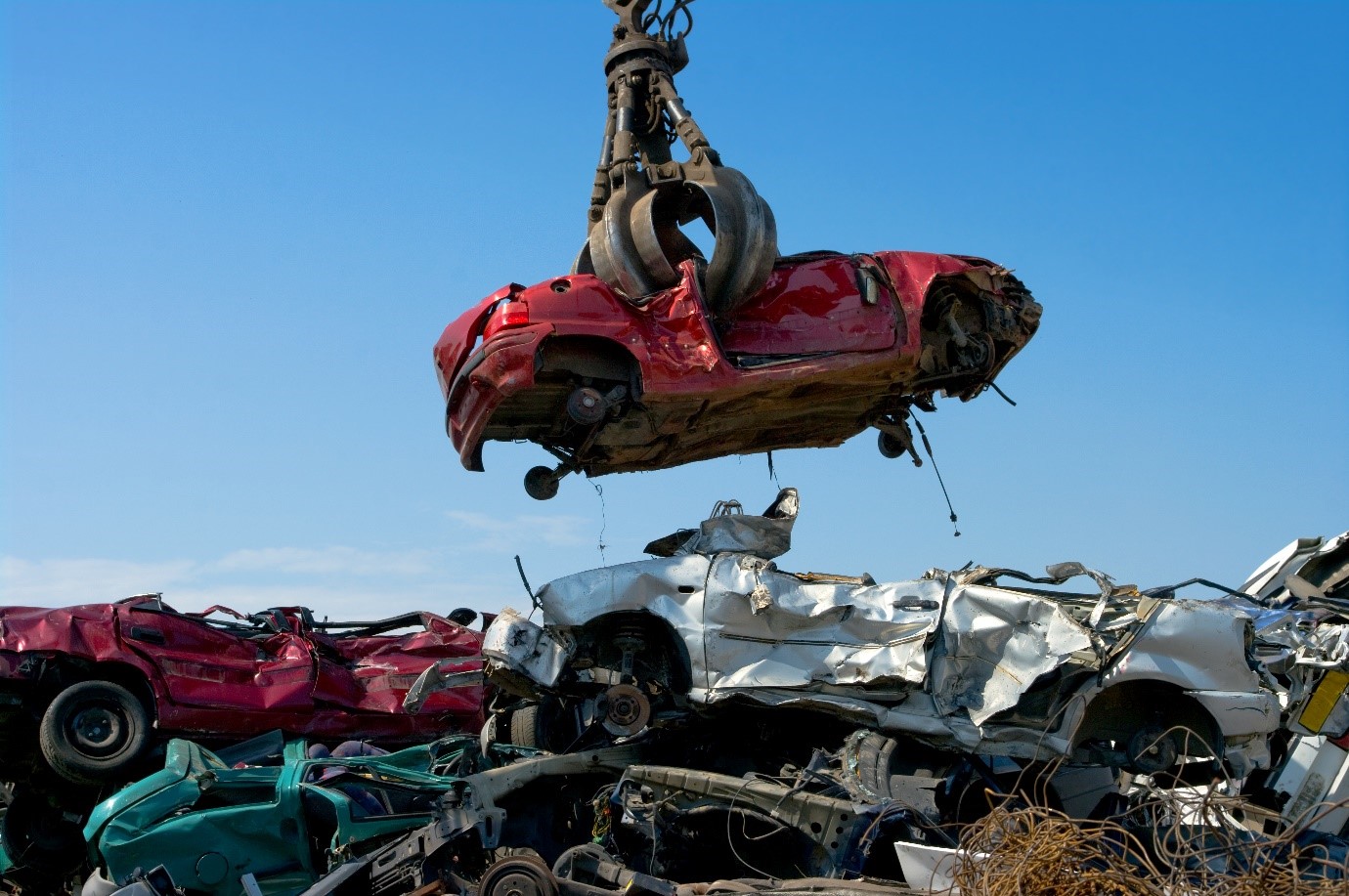 The Importance of Vehicle Recycling
On average, a typical vehicle contains a weight of approximately 65% of iron and steel, 25% of which is recycled steel. Proper vehicle recycling ensures that certain vehicle components, such as batteries and other components, are correctly disposed of.
After being dismantled and its reusable parts resold, vehicle recycling brings advantages to everyone, especially the environment, as scrap metal is utilised for a wide number of end products!  There are plenty of advantages to when it comes to scrapping your car with Morecambe Metals and here are just a few.
1. Environmental Impact
In all industries, but particularly in the automotive industry which deals with a lot of metallic components, it's vital to ensure that all parts are recycled. The Earth's natural resources are finite, and, when automotive components are recycled, there is a decreased need for space for landfills, with helps to preserve the environment and reduce deforestation.
2. Economic Development
Recycling metal helps to save on costs; if everyone recycles metal on a regular basis, the cost of producing metal is considerably lowered. As scrap metal ends up being used for items such as canned food and drinks, the price of these goods is reduced.
3. Reducing Greenhouse Emissions
Increased environmental concerns have seen a rise in fear over the level of greenhouse emissions. Reducing carbon emissions is possible through regular recycling of vehicles, which will lead to lower levels of pollution in the atmosphere and in every ecosystem.
4. Conserving Energy
The amount of energy needed to mine new ores is considerably higher than the level required for recycling. Processing used metal can save around 92% of energy in total, and around 90% for copper and 50% for mining and creating new steel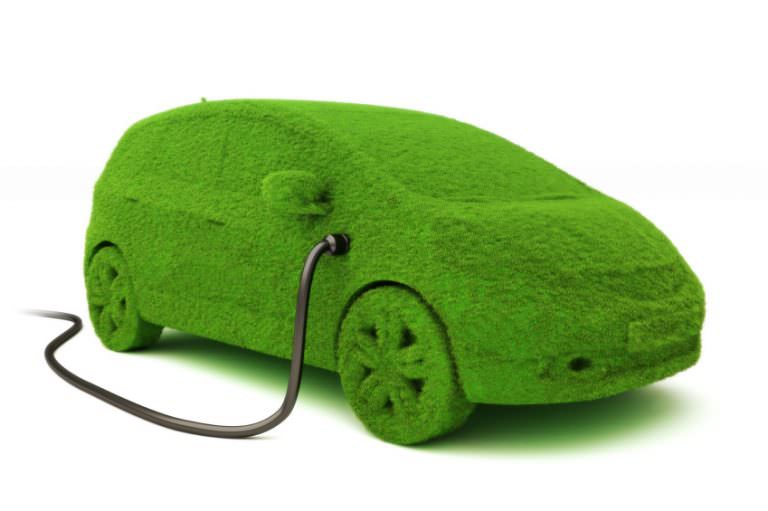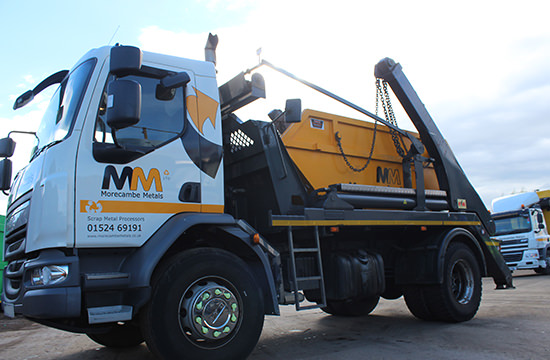 Speak with Us to Scrap Your Car
Morecambe Metals is your first port of call for fast, safe and cost-effective recycling for end of life vehicles. If you would like further information regarding scraping your car with Morecambe Metals or if you would like to request a quote, don't hesitate to get in touch with our friendly onsite team today.
You can contact us by phone on 01524 69191 or by sending an email with your enquiry to info@morecambemetals.co.uk. Alternatively, you can take advantage of filling out and submitting the online form below, and a member of our team will get back to you as soon as possible.
Fill in your details below for a competitive quotation