Cut Costs with Scrap Metal Balers
One of the most effective ways of cutting the cost of haulage is to ensure that the payload is maximised on every collection. Some scrap material is less dense than others (or is bulky), and therefore the customer would benefit from having the materials baled before transportation. To do this, we use our mobile scrap metal baler.
Take advantage of hiring a baler from Morecambe Metals that's fast and efficient. Our balers can crush, bale and cut all of your scrap metal. Whether you're looking to dispose of simple aluminium products, or need a baler for more complex scrap like cars, you can be assured that our range of metal balers are ideal for any recycling purpose.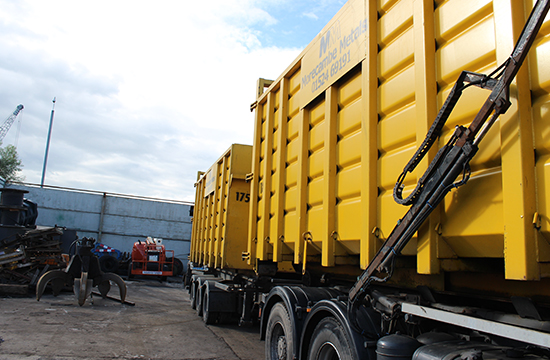 Scrap Metal Baler Service for Our Customers
Our top priority is to ensure that our customers receive the best service possible. As such, we have facilities that are capable of reducing any costs that would be otherwise unnecessary to our customers, such as the cost of haulage.
A great example of how we reduce costs by baling is the example of us working for car breakers; by baling depolluted ELVs, the payload can be increased by as much as 400%.
Please Make Sure to Contact Us for More Information
If you are a commercial or industrial customer and you require a scrap baler, then Morecambe Metals are more than happy to help. With the vast amount of facilities on our site in Morecambe, we can easily process and recycle all of your scrap metal quickly and efficiently.
If you would like to know more information about our metal baler service, then please don't hesitate to contact us. Just give us a call on 01524 69191 and we will be more than happy to help with any enquiries you may have.