By 2023, most households will be using their recycle boxes to ensure that any materials which can be reused again are sent to be processed correctly. However, are you 100% sure which metal items can go into your recycle collection box? Plus, what about the metal you have from around the house which can't be collected kerbside?
Although we are known for our commercial metal recycling services, we can also offer domestic collections. So, we explore everything you need to know about recycling your household items and when our services should be used.
What Is the MetalMatters Campaign?
MetalMatters is a communications program that can help educate householders about metal packaging recycling and encourage them to increase their recycling commitments within their domestic settings. The programme is designed to support the UK's kerbside recycling system through their local authorities, across a waste partnership area or to target a single demographic group.
There have been many proven results from this campaign, and the programme helps increase recycling rates in areas where this has depleted for various reasons. In addition, the programme pays for itself, with the increase in metal recycling offering a significant return for industries.
So, Which Household Items Can Be Recycled?
Most households are usually aware of what can and can't be put into their recycle boxes, but if you need a refresher, see the image below.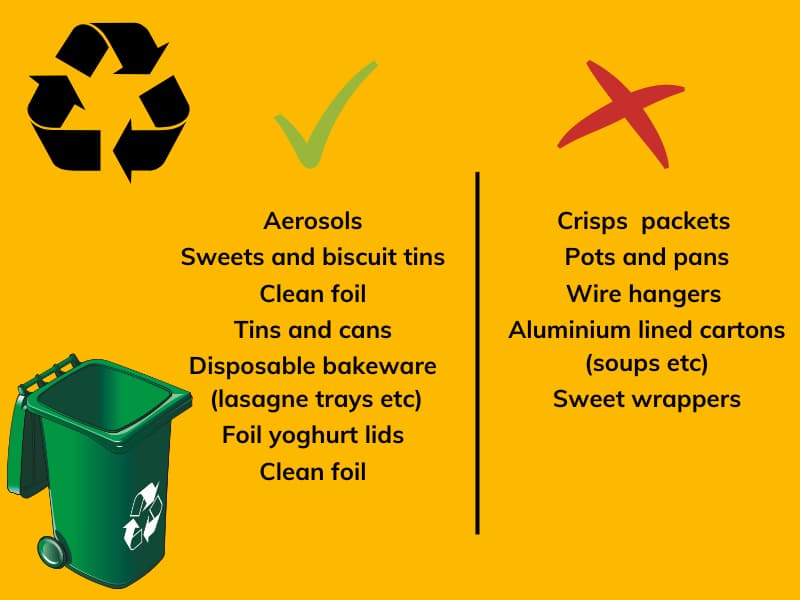 However, when it comes to foil, the best way to know whether it should get recycled is by doing the scrunch test. When scrunching the foil up into a ball, if it remains in place, then it can be recycled. If it unfolds or re-opens, it is unsuitable for recycling and should go into your regular household waste. Other things to consider are the drink can tab, which helps to open drinks and small pieces of foil that can jam the machinery at the recycling centre. So, when recycling these, pack them into larger products to help the staff at your local recycling centre.
What Happens to the Metal After Being Collected?
After you have collected your recyclable items over however long your recycling timetable runs, you will put your recycling kerbside to be collected by one of the many local refuse collectors. They will transfer each of your collections into the corresponding compartments before taking them to a local sorting facility called a materials recovery warehouse. Next, the recycling is loaded onto conveyor belts, where non-recyclable items are picked from the collection, allowing only recyclable materials to pass onto the next step.
The entire collection of recyclable materials is placed on a colossal vibrator which encourages the paper and cardboard to gather at the top of the pile. The various types of paper are then sorted by hand and bailed. The rest of the collection continues onto another conveyer belt, where a large magnet collects steel and tin cans. These ferrous metals are then compiled to be shredded, compacted into bales, and shipped off for ferrous metal recycling. For non-ferrous metals, an Eddy Current Separator is used to eliminate the likes of aluminium cans. Again these are shredded and baled as part of their non-ferrous recycling process.
What Should We Do with Bigger Items?
Although local authorities can take bigger items for recycling, Their vehicles could quickly fill up along the route if they were to do it as part of their kerbside collection services. Instead, you can drop these off at a local recycling centre or use a scrap metal recycling facility like Morecambe metals.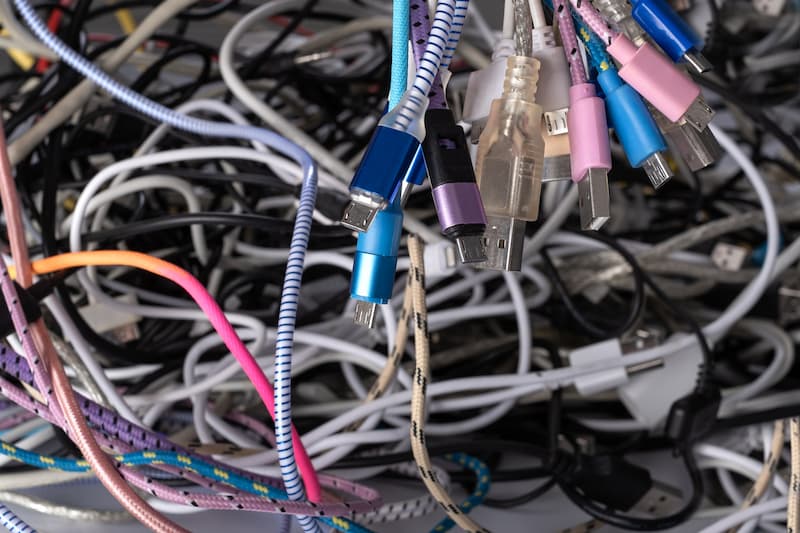 Every piece of scrap metal can be recycled, so there are significant benefits to ensuring you recycle them correctly. Although we avoid taking single units, if you have a large amount of scrap metal, then our scrap metal collection services can help you shift everything you don't need. We can collect large items, provide skips for multiple items and even help with industrial dismantling. When you call, we will discuss the nature of your scrap metal. We will then collaborate with you for the best collection option, both logistically and economically.
Car Collection Services
Another aspect of our domestic services is our scrap-my-car services. Cars are full of many reusable materials, particularly the various metals they contain. Although cars have many essential materials for scrap metal recycling, items such as batteries and contaminated components must be removed and disposed of correctly. We have a purpose-built depollution rig, allowing ELVs to be depolluted to current legislative standards.
All vehicles we process for scrap metal will be deregistered, and a Certificate of Destruction (CoD) will then be issued. As an ATF, we are committed to ensuring that we adhere to specific guidelines to conduct a proper and legal end-of-life recycling service.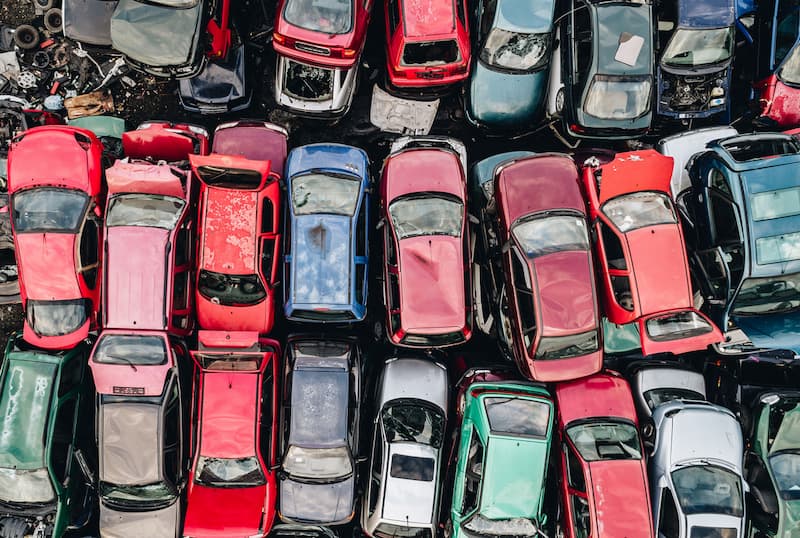 So, whether you have a large pile of scrap metal from a house renovation, an old car sitting outside with no life left or need a skip to offload a large amount of scrap, we can help. You can enquire online about any of our services, and don't forget to use your domestic recycle boxes for those easy-to-recycle bits of metal in your household rubbish.