Welcome to the brand new Morecambe Metals blog! We'd like to take a moment and thank you for stopping by; if you're a new visitor, we hope you find everything you need, and for those returning visitors to our site, welcome back!
We can't wait to start sharing some content with you; but first, we thought it would be polite to introduce ourselves and tell you a little bit more about who we are and what we do.
Who Are We?
Here at Morecambe Metals, we know how important family is to be successful, and we believe that's what has spurred us on to be extremely successful for the past 35 years. Being family run allows us to give a consistently high-quality service from people who know the scrap metal recycling industry inside out.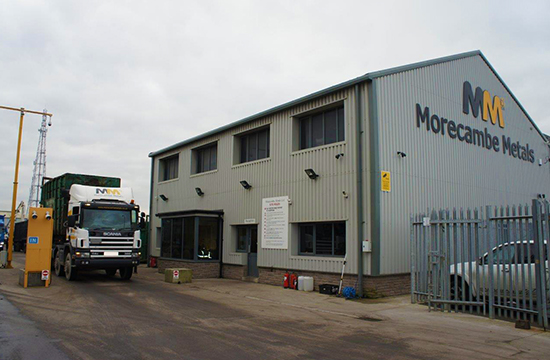 We are based in the seaside town of Morecambe and specialise in the processing and recycling of a variety of ferrous and non-ferrous scrap metal. This can be anything from end-of-life vehicles, demolition scrap or even consumer goods which are no longer needed or functioning, providing a reliable recycling service for a wide range of clients.
The environment is something that we want to help protect, and our recycling of ferrous and non-ferrous material is helping to combat waste which can potentially damage the environment that we live in. We're completely committed to ensuring that the scrap metal collection, processing, handling and quality of our scrap metal is meeting health and safety – as well as environmental – legislation consistently.
We don't just deal with the domestic market, either; we're proud to work with the export market, too, to provide high-quality scrap metal to people all around the world that meets strict international standards.
What Do We Have Planned?
Now that you have some idea of who we are and what we're about, you are probably wondering what we have planned for this blog.
From news articles from the industry and case studies on projects we have worked on, to interesting, informative posts regarding all things scrap metal, you can expect a variety of different topics over the coming few months!
We want to share what we do with you so that you can get to know a little bit more about our passion, and also learn a little on the way, too!
Keep an eye on our blog over the next few weeks – we'll be uploading some new posts very soon! In case you can't wait, or you want to get in touch with us directly, please feel free to get in touch with us today by calling 01524 69191 – we'll be more than happy to help you!