We'd like to take a moment and thank you for stopping by; if you're a new visitor, we hope you find everything you need, and for those returning visitors to our site, welcome back! Although our main mission is to help recycle scrap metal in Morecambe and the surrounding areas, we also believe in sharing essential information about our services and the metals we see on a daily business.
As the largest scrap metal recycling facility in the area, we also like to inform our readers why our services are so important. For this reason, you will see many articles exploring how recycled metals are used throughout industries and the importance of this within the metal industry. However, today we will be exploring a little more about ourselves and what we offer to local people, local businesses and the local area.
Who Are Morecambe Metals?
Here at Morecambe Metals, we know how important family is, and we believe that's what has spurred us on to be highly successful for the past 35 years. Being family-run allows us to give consistently high-quality service to people who know the scrap metal recycling industry inside out.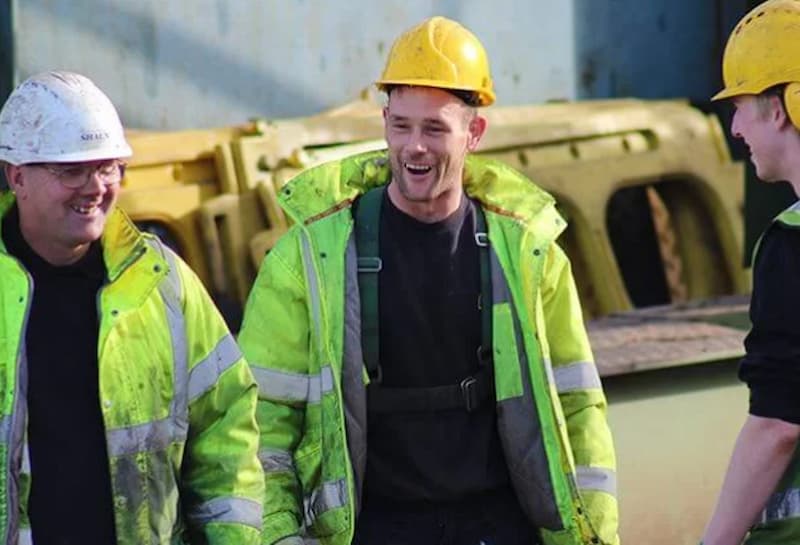 We are based in the seaside town of Morecambe and specialise in processing and recycling various ferrous and non-ferrous scrap metals. This can be anything from end-of-life vehicles, demolition scrap or even consumer goods that are no longer needed or functioning, providing a reliable recycling service for many clients.
The environment is something that we want to help protect, and our recycling of ferrous and non-ferrous materials is helping to combat waste which can potentially damage the environment that we live in. We're wholly committed to consistently ensuring that the scrap metal collection, processing, handling and quality of our scrap metal is meeting health and safety – as well as environmental – legislation.
We don't just deal with the domestic market either; we're proud to work with the export market to provide high-quality scrap metal that meets strict international standards to people worldwide.
How Can We Help Local Businesses?
We offer a wide range of services designed specifically for businesses and trade sectors. See below how we can assist your business with efficiency and expertise.
Suppose you have a couple of old farm machinery sitting around your yard, or as an electrician, you are conducting a re-wire and have excess cable you need to dispose of. In that case, we can offer many options to help you get rid of any metal that is no longer useful to you. We can provide skips for a cost-effective solution which allows us to do all the heavy lifting for you. As a fully authorised scrap metal buyer, we can offer you some of the best prices locally and make the process much easier and more efficient than dropping it off yourself. We can also organise something more contractual if you need to dispose of scrap metal regularly. We work closely with all our customers to ensure we offer them the best service to their needs possible that helps take the heavy lifting out of scrap metal recycling.
From mechanics to car dealerships, anyone in the field of car sales will eventually receive an unsafe or illegal motor to put back on the road. Whether it's because the repairs are worth more than the car or a write-off from the insurance company, sometimes it's much more economical to allow old vehicles to be broken down and scrapped. It is also much healthier for the planet too. Instead of letting old cars rust away in a forgotten junkyard, you can scrap them with the help of Morecambe Metals. We are an authorised treatment facility (ATF) providing vehicle recycling services for the depollution of end-of-life vehicles (ELVs). We have a purpose-built depollution rig, allowing ELVs to be depolluted to current legislative standards. You will receive a Certificate of Destruction (CoD) upon the sale of your car to us, and we will ensure it is recycled responsibly. Get the space back in your yard with our end-of-life vehicle recycling services.
When it comes to factories and plant operations reaching their end of life, it can be a problematic activity to safely dismantle them, especially if it's only a partial decommission of a building and the surrounding property is still in use. At Morecambe Metals, we have over 35 years of experience dealing with scrap metal and can fully dismantle any factory or plant operation, including any pieces of heavy plant machinery. Our industrial dismantling is safe and efficient, and the scrap metal we collect can be used to offset the price of our already cost-effective services. Industrial dismantling can be a hazardous process, but our specialist staff members are trained in current health and safety practices, such as wearing the correct personal protection equipment, safe loading, and handling and storing scrap metal. This means you don't have to worry about doing it yourself (and hiring specialist equipment or personnel for it), as we'll handle everything.
How Do We Help the Local People?
Although we don't tend to collect single pieces of domestic equipment, if you happen to be doing a house renovation or clearance, we can still help. You can request various sizes of skips to collect your disregarded appliances and cables, and we will come and take your scrap metal away to be sorted through our Eddy Current Separator. Even if you are not a business owner, you can also use our scrap car services to get rid of your old vehicle.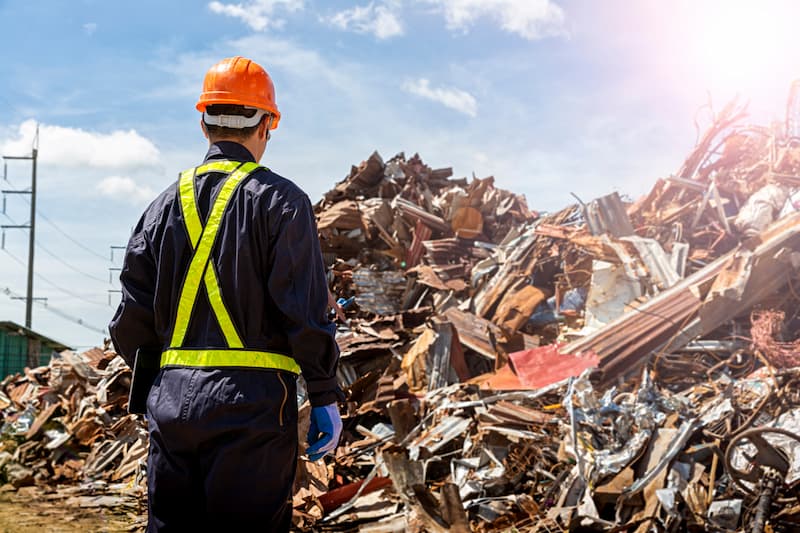 We also provide plenty of information within our blog about the importance scrap metal has in creating a more sustainable future and what happens to the metal once it has been recycled. We believe this information goes a long way in encouraging readers to ensure their scrap metal is processed correctly. The more we can recycle various metals, the less reliant we are on mining for raw materials, which can have detrimental effects on the environment and the future of our planet.
How We Support the Local Economy
As a family-run business, we're conscious of our role within our local community and are dedicated to playing our part in providing jobs, contributing to the economy and utilising local resources wherever possible. Over the years, we have partnered up with the likes of Lancaster Port Commission at Glasson dock, where we have worked together to bring new life to the port, which has helped revitalise the surrounding area with more income by expanding the dock from single-use to allowing more cargo through the port.
We also partner with other national and local haulage companies to ensure that our efforts to contribute as much as possible to the future of a sustainable metal industry are not limited to our own collection capabilities. This allows us to make much more of an impact, and with our capacity to recycle thousands of tonnes of metal per week, we are offering a significant about of scrap metal back into the industry, which often uses up to 70% less energy than sourcing new material through mining.
Keep Informed and Up to Date With Morecambe Metals
Now that you have some idea of who we are and what we're about, you may be looking to find out more about our services or intrigued by the in-depth knowledge of the metal industry. Luckily, our blog offers everything from news articles from the industry and case studies on projects we have worked on to interesting, informative posts regarding all things scrap metal. You can expect a variety of different topics over our hundreds of blogs.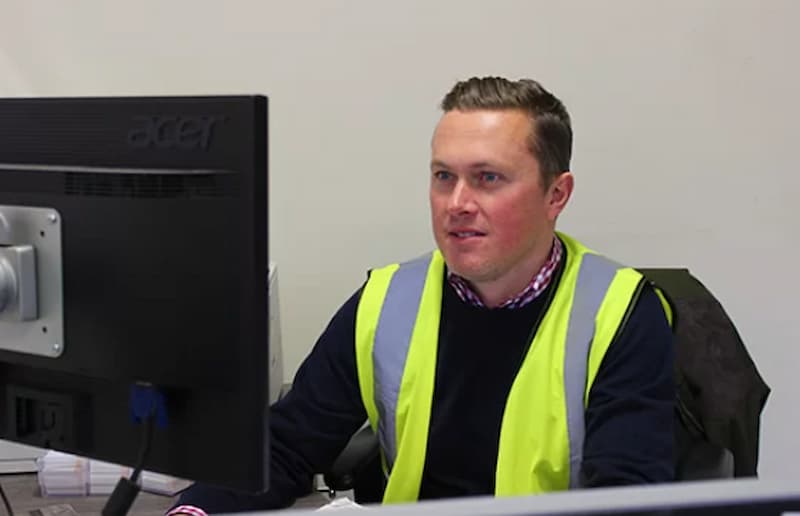 We want to share what we do with you so that you can get to know a little more about our passion and learn a little on the way! However, if you would like to take advantage of our many metal recycling services, feel free to call us on 01524 69191, or enquire online.