As a tradesman, figuring out how to manage the waste generated on a job site is crucial. Hiring a skip is one of the best options to dispose of your waste, but with so many options available, choosing the right company can be a daunting decision.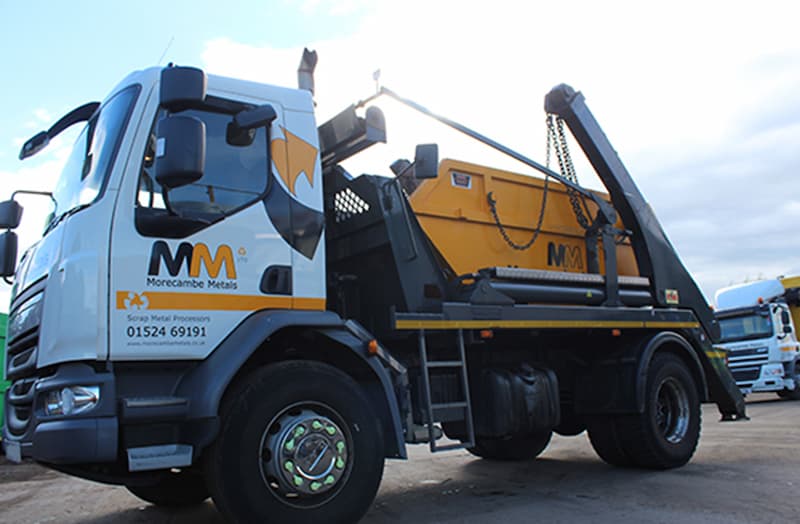 Here at Morecambe Metals, we provide a comprehensive scrap metal collection service which can be a better option for many – especially if you need bulk collection. So, as a tradesman, should you opt for skip hire or a full scrap metal collection service? And what do you need to know before using either?
Evaluate the Convenience and Efficiency
When it comes to waste disposal, convenience and efficiency are key factors for tradesmen. Time is precious when you're juggling multiple tasks on a job site. By hiring a skip, you can save valuable time and effort. Instead of making multiple trips to the recycling centre, a skip allows you to dispose of all your waste in one go conveniently. This means less downtime and more productivity on the job.
In addition to convenience, skip hire is an efficient solution. Depending on the size of your job, skips come in various capacities to suit your needs. You can choose the appropriate size to accommodate the waste on your site, ensuring efficient waste management throughout your project. This eliminates the hassle of sorting and disposing of waste separately.
Filling the Skip Adequately
Before hiring a skip, evaluating the amount of waste your job site is likely to generate is essential. A rough estimate can help in selecting the right size skip. If you hire a skip that is too small, it may lead to an overflow of waste. On the other hand, hiring a skip that is too large might result in unnecessary costs. To avoid these mistakes, you'll need to carefully assess the scale and scope of your project to determine the correct skip size.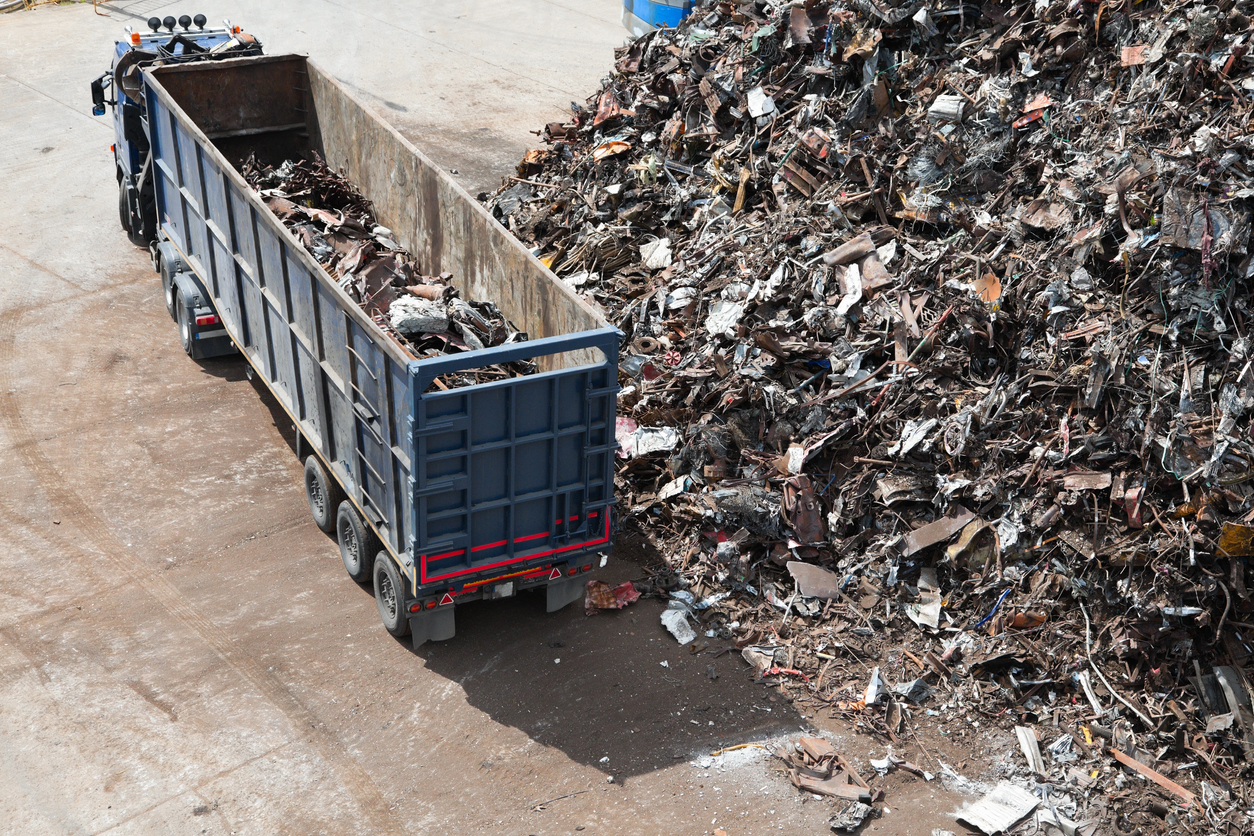 Another way to circumvent this size issue is to segregate your waste into different categories. This can have a cost-saving effect. If you are working with multiple different materials, the recycling centre might not accept them if they are all intermixed. By separating recyclable materials, like scrap metal, wood, and concrete, you could reduce the overall costs of skip hire.
Skip Vs Roll off Bin: What's the Difference?
Depending on the project scale you're working on, a skip may even be too small. Rather than hiring multiple skips to house all the scrap metal you have, we have a solution which would be more cost-effective– roll off containers. Some of the benefits of using a roll off bin instead of a skip:
Efficient waste disposal: Roll off bins can be easily rolled on and off vehicles, making it easier to transport and dispose of large volumes of scrap metal.
Greater capacity: Roll off bins are typically larger than traditional skips, which allows for scrap metal collection and its disposal in a single container.
Improved efficiency: The use of roll off bins can improve efficiency in waste disposal processes. Tradesman can quickly and easily toss waste into the container, reducing time spent on waste disposal tasks.
Understanding Skip Hire
It's crucial to understand the different options available regarding skip hire. Skips come in various types, including open-top, enclosed, and lockable skips. The choice of skip type depends on the specific requirements of your project. For example, an enclosed or lockable skip may be a suitable choice for dealing with bulky or hazardous scrap metal waste.
Selecting the right size skip is equally important. Skips typically range from 4 to 40 cubic yards in capacity. A smaller skip may suffice for a small renovation project, while larger skips are more suitable for substantial construction or demolition work. Consider waste volume and available space on your site when determining the appropriate skip size.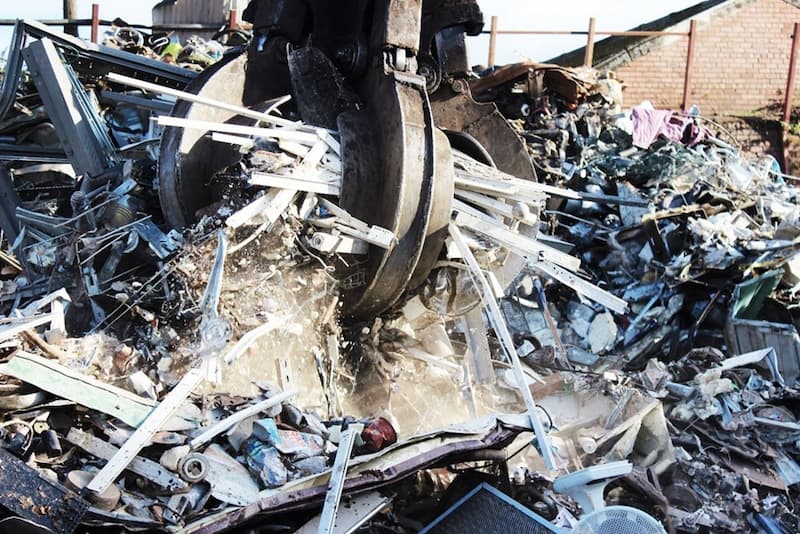 Cost is also a consideration when it comes to skip-hire. The price can vary depending on the skip size, duration of hire, and location. It's a good practice to obtain a free quote from a reputable skip-hire company to understand the costs and ensure it fits your budget.
At Morecambe Metals, we're experts in scrap metal recycling – no matter whether it's ferrous or non-ferrous. We deal with various industries and can help both tradesmen and domestic customers become more environmentally friendly with our metal recycling service.
Our scrap metal services could be of great benefit if you are in the process of a project involving a larger amount of metal. Whether you are renovating a house or replacing a heating system, we could provide a suitable solution for disposing of the metal.
We have a fleet of lorries to ensure we can provide the best solution for all scrap metal types and quantities. We're confident that we have the scrap metal collection skip for your needs, ranging from small units to larger Roll off bins and even a flatbed lorry with a crane. For more information, please don't hesitate to get in touch with us today – we'll be more than happy to help you with your enquiry.