The laws surrounding the dealing, processing and selling of scrap metal in the UK are crucial for ensuring safety and transparency as well as environmental protection. And at Morecambe Metals, we take these laws very seriously.
We're taking a look at some of the scrap metal laws and regulations in the UK and why they're so important.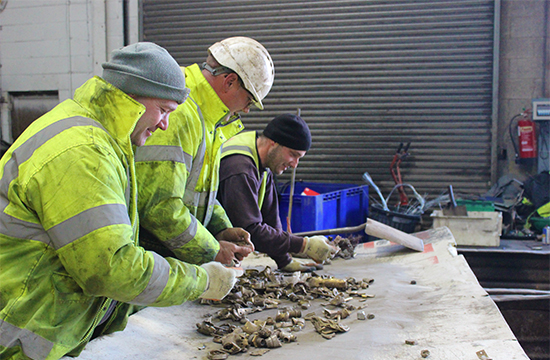 Scrap Metal Dealers Act 2013
This legislation is one of the most important ones for scrap dealers. It was introduced in 2013 to stop – or, at least, reduce – metal theft. At the time, there were 61,349 metal theft offences reported by the Home Office, so the Scrap Metal Dealers Act 2013 passed with several key rules that must be followed.
The most critical ones are:
All businesses who intend to trade metal must be licenced (you can be fined up to £5,000 for operating without a licence).
All payments must be traceable, which means using methods like electronic bank transfers.
Everything must be recorded, including the name and address of the seller and the receipt of the metal sold.
It would be impossible to regulate the scrap metal industry if cash transactions were accepted. So, refusing cash helps customers as well, especially because it ensures that metal, including cars, are disposed of safely and efficiently, and lawfully. Proof of the transaction is vital. If there isn't any, the transaction is considered a criminal offence.
As mentioned, dealers must verify the name and address of a supplier, and this often includes keeping a copy of their driving licence and a valid UK or EEA passport. Dealers must also keep all documents with the seller's full name and address, such as bank statements and council tax demands.
We have more information on our legislation and payment page.
Environmental Protection Act 1990
According to the Environmental Protection Act 1990, businesses have a responsibility to reduce the amount of waste they produce and to ensure that it doesn't harm the environment. That means making sure that you choose a licenced dealer who's authorised to handle the waste.
The goal of this legislation is to handle waste management and control emissions that are sent into the environment. The Act refers to waste from several sources, including household, industrial and commercial, and applies criminal sanctions for those treating and disposing of waste in a way that harms the planet.
This legislation also means that local authorities are responsible for collecting controlled waste and recycling it. Both businesses and households can be penalised if they choose not to cooperate with these local authorities.
Hazardous Waste Regulations 2005
At Morecambe Metals we're dedicated to doing our part for the environment, which is why we comply with the latest UK legislation – especially because we handle and process a wide range of materials at our yard. This includes hazardous substances, like lead-acid batteries from vehicles, which need to be disposed of properly.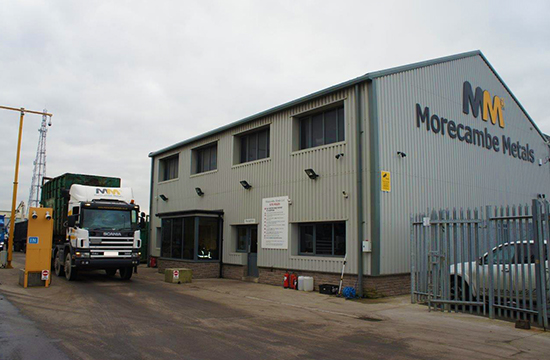 The Hazardous Waste Regulations 2005 aims to control and track harmful waste in England and Wales. All industrial and commercial businesses that produce over 500kg of hazardous waste must tell the Environment Agency. This regulation also says that:
Hazardous materials have to be collected only from registered sites
Businesses that produce waste but don't register their facilities are committing a criminal offence
Businesses that produce waste must renew their registrations every year
Movement of hazardous waste must be recorded and documented, including a description of the waste, how the waste was produced, how much it is, whether it's chemical or biological, where the waste is going to, and much more.
Other Licences
Those running a scrap yard, like Morecambe Metals, must obtain a metals recycling site waste management license or have exemption status from the relevant authorities (for example, in England, this means the Environment Agency, while in Scotland it's the Scottish Environment Protection Agency).
To get licenced or exemption status, yards have to undergo strict financial and background checks. An environmental permit will also likely require a fire prevention plan when applying, too.
Morecambe Metals is a Licenced Dealer
Protecting the planet has been a key issue for businesses for many years, and scrap metal dealers are no exception. We specialise in scrap metal recycling and are compliant with all UK legislation.
When choosing a scrap metal dealer, you'll want to make sure they're fully licenced. This means they're able to process metal correctly and that they're able to give you the best deals. A registered dealer will be following the law to the letter, and that means disposing of scrap metal properly.
As a waste management company, we understand all our responsibilities and duty of care. We record all transactions in our systems, make sure that weighbridge transactions are also recorded (manually and electronically) and have GPS-tracking in all our vehicles.
By doing this, Morecambe Metals ensures a transparent audit trail and can produce fully compliant paperwork.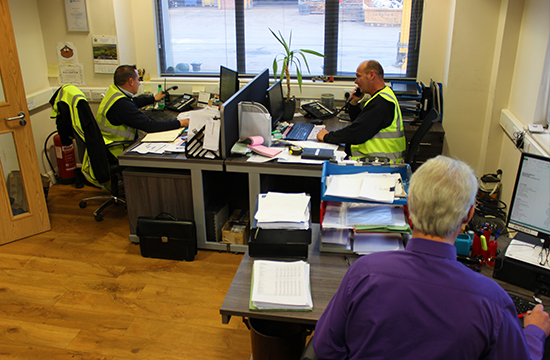 If you want to learn more about how we can dispose of scrap metal or how compliant we are, contact us today. We're always on hand to answer your questions.