Have you ever wondered what exactly can be recycled out of a car? Or have you ever asked yourself the question, 'how can I scrap my car?' If you have, then you're in the right place to find out all you could ever need and more about what can be recycled, and the types of materials commonly found within cars.
As a vastly experienced scrap metal recycling company, with over 35 years expertise in the industry, the team at Morecambe Metals are perfectly placed to give you a detailed overview of everything that can be stripped out of a car and reused in the future.
Rather than reading through a lengthy article to find out all the information you came looking for, why not just check out our infographic below to find out some of the key facts surrounding vehicle recycling: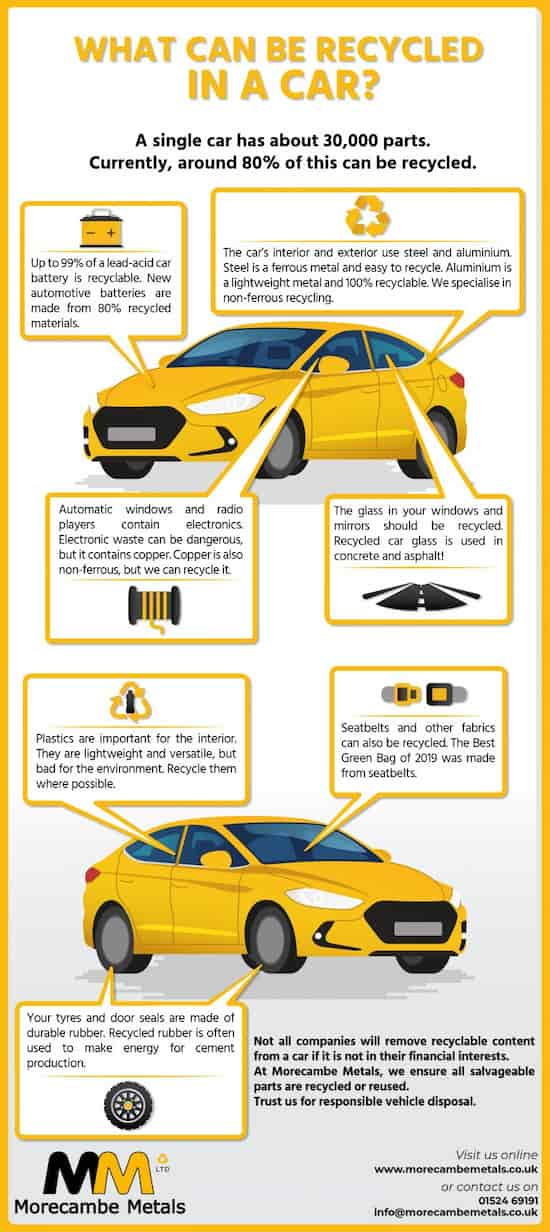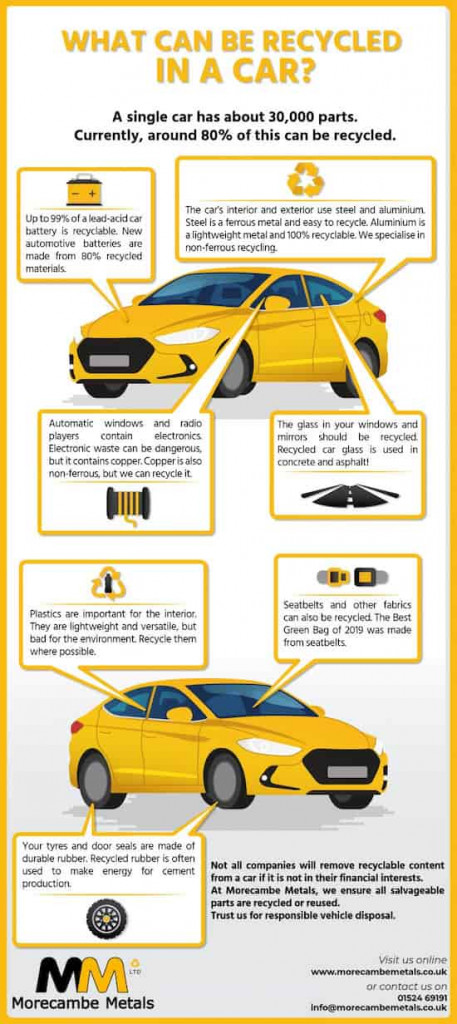 As you can see, the vast majority of your car can be recycled for a whole host of purposes. From your tyres being used as energy to create cement to the glass from your windows being recycled to be used in concrete and asphalt – it's fair to say it's well worth scrapping your car.
If you are looking for an experienced vehicle recycling scrap dealer in Morecambe, then don't hesitate to get in touch with the team here at Morecambe Metals. Our team of experts will give you a fair valuation on your car, and you can rest assured that we will follow all of the necessary safety and environmental protocols required to scrap your car as safely as possible.