Recycling your milk bottles and empty coffee jars come without question. We are so used to dragging those bins out on a weekly basis. But one part of the recycling industry that can get forgotten about is metal. This can include anything from some odd used wires to standard brass or iron.
Without any knowledge, you can end up throwing away metals that are better off being recycled. Better still, you could be the owner of valuable metal which is worth some money.
Don't Scrap
Some metals are not always worth trying to get money from. If you have a ferrous metal, which is usually something as common as steel or iron, then this is not worth very much. To find out whether the metal is a ferrous or non-ferrous material, grab a magnet. If the magnet attracts the metal, then it's ferrous. To say this, it does not mean that a scrap yard will not take it off your hands. If you bring your ferrous metals to a scrap yard, they will still accept it and make sure it is recycled in the appropriate way. This is the more sensible and economical option rather than to throw it away.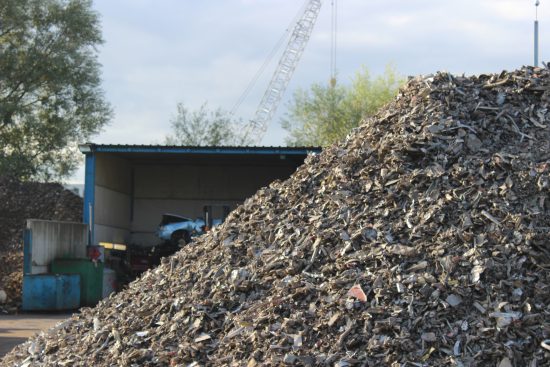 Recycle/Scrap
Metals such as copper, aluminium, brass, stainless steel and bronze are known as non-ferrous. These metals are more valuable to recycle than to simply throw away. You will get your money's worth for these materials at a scrap yard, as well as them being recycled and reprocessed as appropriate. To find out whether the metal is non-ferrous, again a magnet is needed to discover this; if the magnet does not stick to the metal, it is non-ferrous and could be worth more money if taken to a scrap yard.
It helps if once you have your metals sorted together, to try and separate them as best as you can before getting in touch with a nearby scrapyard. This will give both you and the scrapyard a clearer view of what can be accepted and not.
Some metals aren't worth anything at all, although don't have the mindset that you won't be helping anyone or anything if you take the time and effort to take it to a scrapyard. For example, aluminium cans aren't worth anything, but a standard piece of aluminium can surely be recycled and reused, with it saving 80% of the energy which was used to originally make it.
The best metals to consider scrapping are brass, copper and aluminium, although a scrap yard will most likely recycle any metal in the correct way, saving your time and being economically friendlier. Many people are unaware that many metals have some value and can earn you some return.
At Morecambe Metals, we are experts in processing and recycling all metals; whether this is ferrous or non-ferrous. If you would like to know more about our services, please don't hesitate to get in touch by simply giving us a call on 01524 69191 where our team will be happy to answer any questions.