Farming and the agricultural sector require heavy-duty equipment and machinery to carry out necessary strenuous labour. When everyone is looking for a little extra money, if you own a farm and have some old equipment lying around, scrapping it for cash could provide additional funds to purchase newer equipment that may offer more efficient labour.
Farm Vehicles
Over the years, farms have acquired a collection of agricultural vehicles within yards and vehicle storage. Whether this is due to a vehicle no longer required for the construction of new barns or an upgrade to a newer tractor, leaving the old equipment and machinery to rust could be put to better use by recycling the valuable metal through a scrap metal recycling facility.
Many vehicles in your yard may hold sentimental value, but when it comes to scrap metal recycling, they could be worth much more. Whilst the memories they have will always remain, by recycling your old vehicles, you can not only earn extra money to put towards newer equipment, but you could free up significant space on your land.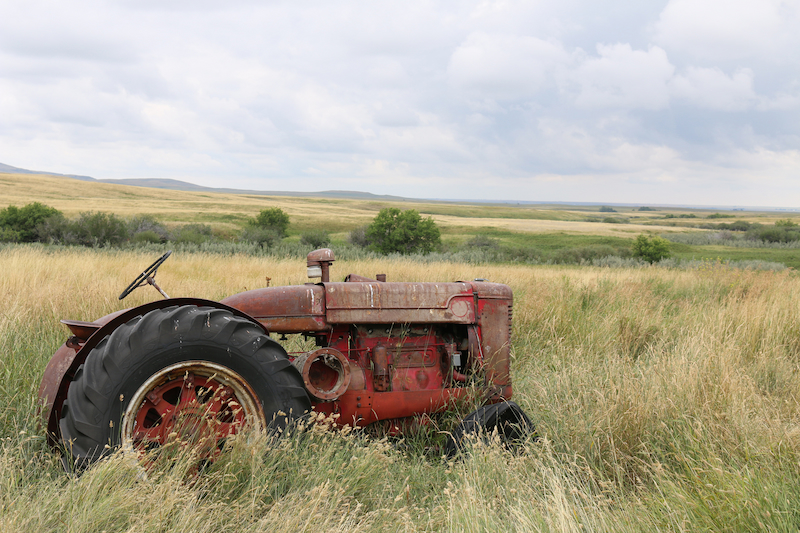 To get the most from your vehicle, it may be worth assessing which parts of the machinery still work. Working parts for older agricultural equipment can be worth reasonable amounts of money to someone who may be looking for a spare; whilst there are over 200,000 farms within the UK, seeking out replacement parts can be a challenge.
Once you have stripped the machine of any functional and valuable working parts to sell, anything left over can be recycled through us at Morecambe Metals. It could be a valuable asset based on the metal's quality and quantity.
Abandoned Sheds and Buildings
Farms have developed substantially over the years. With more consumers opting for plant-based diets and the efficiency of new agricultural technologies, farm buildings can often become unused and left abandoned. Suppose your farm output has changed over the years, and there are buildings full of old machinery and equipment that no longer gets used throughout your day-to-day tasks. In that case, you may find you have a valuable commodity taking up space on your land.
Dismantling a building that was once a working production line is not easy. It often requires specialised machinery, heavy-duty lifting cranes and several bodies to carry out the work, all of which can take time, which may be hard to come by as a business owner within the agricultural industry. In addition, carrying out work like this without the correct expertise could put you and your team at risk.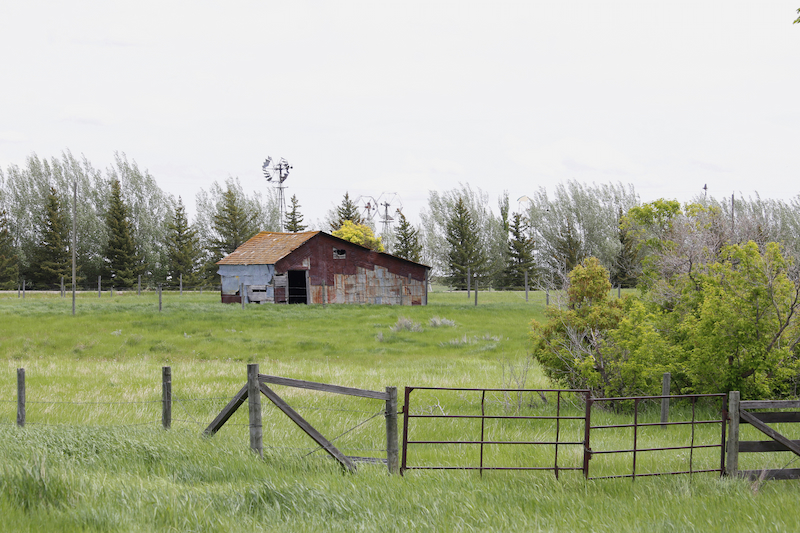 At Morecambe Metals, we specialise in industrial dismantling and can assist in the dismantling of your commercial sheds and barns. With over 35 years of experience, we offer the technical knowledge and training required to dismantle and dispose of your commercial unit. By freeing up the space that was once taken by an abandoned building, you could expand your more current services with additional land for cultivation or grazing space.
Once your building is dismantled, we will also collect and recycle the scrap metal which has been taken from the building with as little disruption to your working farm as possible, making the process much easier for you and your business.
Recycling demolition scrap from an abandoned building can provide new life for the materials and supports a more sustainable future than producing raw materials through mining.
Fencing, Gates and Other Farm Scrap Metal
Whether you have recently changed boundaries or had flood damage to your property, there could be money in the damaged fencing that can't be re-installed. While alone, a small piece of fencing may not have much value; investigating the rest of your land could provide plenty of scrap metal that no longer serves a purpose. From old barn handles to adapters for machinery you no longer own, it may be worth money if it can fit into a skip. We will also take any old tools that no longer get used, including but not limited to old forks, ploughs and shovels.
As part of our scrap metal services, we offer various sized skips for commercial scrap metal waste. We will deliver it to where you require it and collect it on the same day to prevent the theft of valuable metals. Once we have separated your commercial scrap metal through our scrap metal processing facilities, we will offer you a quote based on the quantity and quality of the metal we receive.
The Types of Metal Morecambe Metals Specialise In
At Morecambe Metals, we aim to recycle any metal successfully we receive. Unlike other scrap metal facilities, we specialise in a broad range of metals used commonly within the agriculture industry. We also understand that no two jobs are the same, and when it comes to recycling agriculture equipment and vehicles, we will advise you on our best services to fit your needs.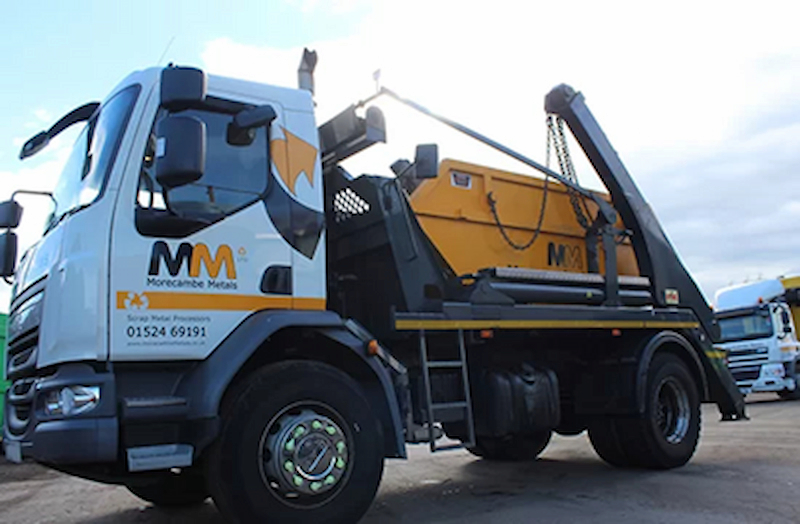 Being a family-run business, we strive to constantly provide excellent customer services and specialise in ferrous and non ferrous metal recycling. Whether it is aluminium roof sheeting, a traction engine which has seized or any other scrap metal you may have laying around, contact us today to see how we can help give you back the space on your farm.