All businesses, including, scrap metal dealers, have the legal responsibility of ensuring that the waste they receive is stored, transported and disposed of in a way that doesn't harm the environment.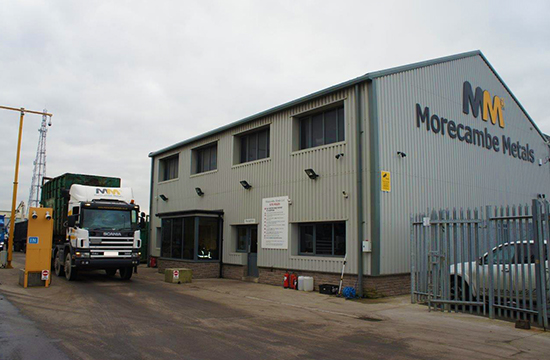 This is something we take very seriously here at Morecambe Metals. So, as a scrap metal recycling business, we are compliant with the latest health and safety rules, as well as government regulation, and we are also up to date with our licences.
Just take a look at why using a licensed scrap metal dealer is so important and why you should do your research when disposing of waste.
Licences Are Required by Law
One of the reasons why you should always use a licensed dealer is the fact that licences are mandatory. This means that lawful businesses need to be licenced in order to operate, whether they have a site or are a mobile collector.
If you use an unlicensed scrap metal dealer, you may be unable to tell how they dispose of the metal or what they do with it in the first place. Not only is this against the law, but it can also be dangerous.
For example, our Scrap My Car service includes handling hazardous substances, such as lead, since we depollute end-of-life vehicles. We take great care when dealing with these items and always recycle or dispose of them in the least harmful way possible.
However, if a dealer is unlicensed, it's impossible to regulate how they are taking care of scrap metal and any potential hazard.
Licences must be on display and accessible to the public, and scrap metal can't be bought or sold with cash. It's crucial, then, to use methods of payment that leave a trail.
A Licensed Dealer is Trustworthy
If the scrap metal dealer is licensed, then you can be confident that they are compliant with other important rules.
For example, businesses have to keep a record of all scrap metal they receive, including its description (size, condition, weight, etc.), registration mark of the vehicle that delivered the metal, full names and addresses, and date and time.
Additionally, they must also record all metal they dispose of, which means noting the description of the scrap metal, such as weight and type, the date and time, how payment is made, and more.
Someone operating without a licence, on the other hand, may not be as honest. As a licensed scrap metal dealer, Morecambe Metals ensure that every transaction is recorded and that all processes are transparent. This includes audit trails, as we pride ourselves in delivering a reliable, high-quality service that our customers can trust at all times.
You Get Peace of Mind
With an increasing focus on the environment and on sustainable practices, it's vital that scrap metal dealers do their best to protect the planet. Businesses have a duty of care and responsibility when it comes to making sure waste is stored, moved and disposed of properly, and without harming the environment.
So, when you do business with a licensed company, you get the peace of mind from knowing that the latest environmental legislation is being followed.
The same goes for health and safety. The last thing you want to do is use a dealer that doesn't care about the safety of their staff. A scrap metal yard – as well as processing facility – can be a dangerous place, so it's imperative that businesses follow government guidelines and rules.
It's also important to constantly monitor the premises and the systems, so that improvements can be made as soon as they're needed.
Morecambe Metals is Fully Compliant
We're an approved waste management company, so we have a legal responsibility to handle waste and metal correctly. With us, you know that all transactions are made under Duty of Care requirements and recorded in our systems. All weighbridge transactions are recorded manually and electronically, and our vehicles are also tracked by GPS.
These factors work together to create a transparent audit trail and fully compliant documentation.
Our Duty of Care Licences mean we comply with the latest practices and do our part to protect the planet. From electric waste to end-of-life-vehicles, we are authorised to handle it all, no matter whether you have domestic items to dispose of or you're a business in need of factory clearance.
In regard to health and safety, we meet our responsibilities under the latest legislation and make sure that our site activities take the best safety policies into account as well.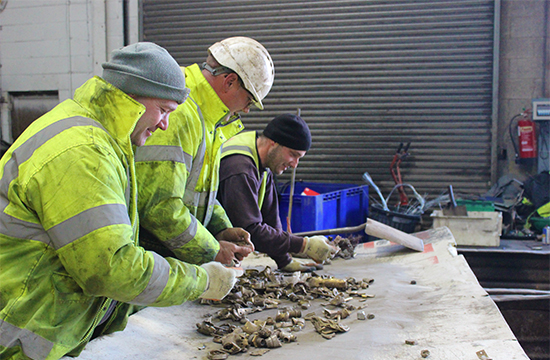 If you'd like to learn more about our practices and compliance, we're more than happy to discuss them with you, as we're upfront about the processes and systems we have in place. We're also on hand to answer your queries about any of our services, so get in touch today on 01524 69191 to see how we can help.