At Morecambe Metals, our scrap metal recycling process is a critical factor in providing our clients with the highest quality materials. We use a wide range of processes to ensure that we can recycle materials efficiently, whilst also adhering to the legislation surrounding the recycling of metals in the UK.
We also strive to be as energy-efficient and environmentally friendly as possible. In this article, we'll discuss how our high-tech processes allow us to achieve our goals and keep our client satisfaction high. We have operated for 40 years as a family business and our core values of providing excellent customer service and competitive pricing are at the heart of everything that we do.
Adhering To Legislation And Operating Safely
We are committed to operating safely throughout our recycling processes. Our membership with the British Metals Recycling Association and our comprehensive health and safety policy highlights our commitment to update and review practices in-line with new legislation and changes within the industry.
Our scrap metal process for both domestic and commercial customers is ever-evolving, intending to provide the best service to our customers, and is at the forefront of each decision that is made. Our list of scrap metal recycling services that we offer is extensive, but each service is based around the ingrained principles of producing high-quality materials, operating safely and legally, reducing our environmental impact and staying ahead of our competitors.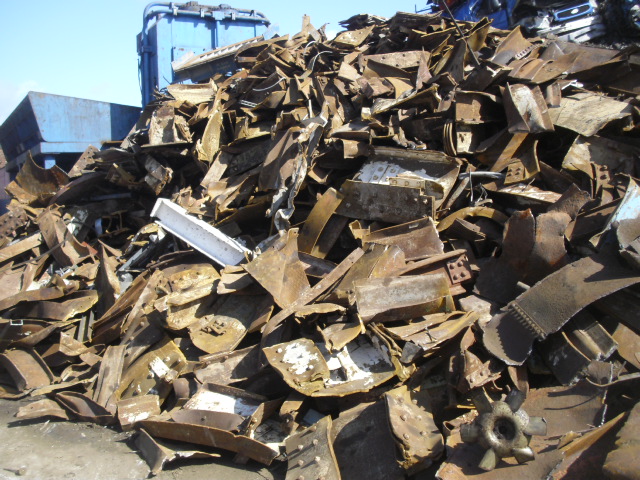 Eddy Current Separation
Eddy current separation is just one of the processes that we use to recycle scrap metals. We rely on Eddy current separators to identify and separate our non-ferrous metals from other waste. This process is made possible by utilising a powerful magnetic field and a conveyor belt system. This process allows us to quickly sort through materials and separate any non-ferrous metals after ferrous metals have been separated.
Our Eddy current separation process has been adapted over the years to enable us to sort materials more effectively and differentiate between varying grades of non-ferrous metals. Our process allows us to recover a larger quantity of ferrous metals (including those separated from shredder waste) and in-turn create more recyclable materials. After materials are separated, we use various testing processes to test alloys and ensure we are providing the best quality materials to our customers.
Shearing And Baling
At Morecambe Metals, we pride ourselves on offering a range of services to our customers, including those that require heavy processing machinery. Throughout the years, we have invested in machinery that allows us to process and recycle most ferrous materials.
This includes a metal shearing service that processes heavy scrap and enables us to provide a cutting service that is second to none. We are dedicated to providing our clientele with the highest-grade material and this is evident throughout all of our processes.
Our baling service is an efficient solution that allows customers to reduce haulage costs. We use mobile balers to bale metal loads and get our customers the best value for money before transportation. The balers cut, crush and bale materials, making them more compact and assisting with transportation.
This also helps companies that are committed to reducing their energy and carbon footprint – by baling, we can help to increase a payload by as much as 400%. Whether it is aluminium or heavy scrap that requires baling, our fleet can process most materials.
Shredding
We use a shredding process that allows us to meet recycling targets and put us at an advantage over our competitors. It allows us to extract additional material that can then be made use of through our Eddy current separation process.
This means we can cater to industries that require materials to be made unidentifiable before recycling and can provide documents detailing evidence of the process. This process also contributes to our eco-friendly commitment by creating further recyclable waste.
High Recycling Rates, A Duty Of Care & Eco-Friendly Practices
Many businesses are now committed to reducing their non-recyclable waste and reducing landfill, which is something we also feel strongly about. All of our processes detailed above are designed to enable our customers to be as environmentally-friendly as possible. We also offer a vehicle de-pollution service that is centred around reducing the environmental harm caused by the destruction of vehicles.
Vehicles contain several chemicals that can be harmful to the environment and have an impact on water supplies and food chains. Our service means that we ensure that these chemicals found in components of the vehicle such as the battery, tyres, oils and fluids are safely contained.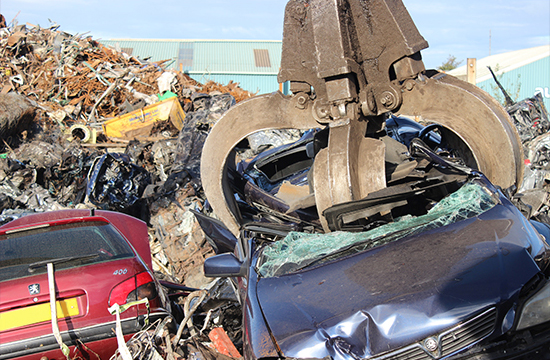 We keep documents and records throughout all of our recycling processes to evidence our commitment to environmental and legal requirements.
We are always using our records, experiences and customer feedback to improve our services and identify areas for improvement that enable us to be the best at what we do. See our duty of care licences here.
Get in touch with us for more information on our metal recycling process or the metals we accept and handle.