At Morecambe Metals, we're a family-run company with over 35 years of experience in the scrap metal industry.
We already have several scrap metal recycling techniques under our belt, including the supply to both domestic and export markets with high quality recycled materials, but we're always seeking new ways to improve and expand as recycling and processing experts.
There are many advantages to scrap metal recycling and in this blog, we'll take a closer look at them.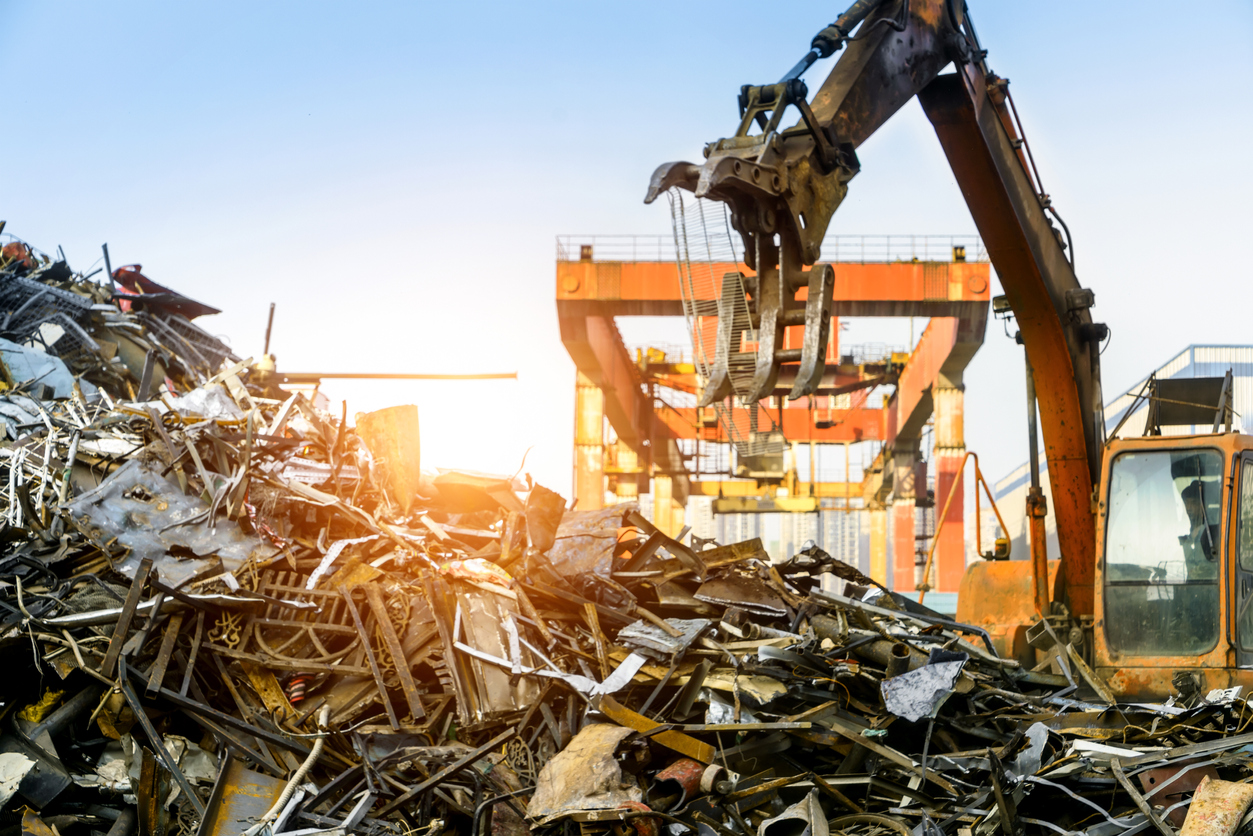 Morecambe Metals Recycling Policy
We're committed to fulfilling the responsibilities under both UK Health and Safety legislation and managing our site activities. As members of the British Metals Recycling Association (BMRA), we continue to manage and update our processes in line with UK legislation, industrial practices, and the environment.
Looking after, advising, and servicing commercial and corporate clients is very important to Morecambe Metals. For us to offer a beneficial and professional scrap metal recycling service, we must understand the needs of every customer. This means providing high-quality and effective recycling and processing solutions for a variety of clients, including factories, power stations, building sites, industrial sites, scrap metal merchants, and car breakers.
We're proud to have a comprehensive management system in place, as well as a clear health and safety policy.
Environmental Benefits
The environmental benefits of recycling scrap metal can be adapted to all industries, but in particular, it's important to focus on the automotive industry where there are a lot of metallic components.
Our site is an authorised treatment facility (ATF) providing vehicle recycling services for the de-pollution of end of life vehicles (ELVs). We have a purpose-built de-pollution rig that allows ELVs to be de-polluted to current legislative standards.
Processing used metal can save around 92% of energy in total, and around 90% for copper and 50% for mining and creating new steel.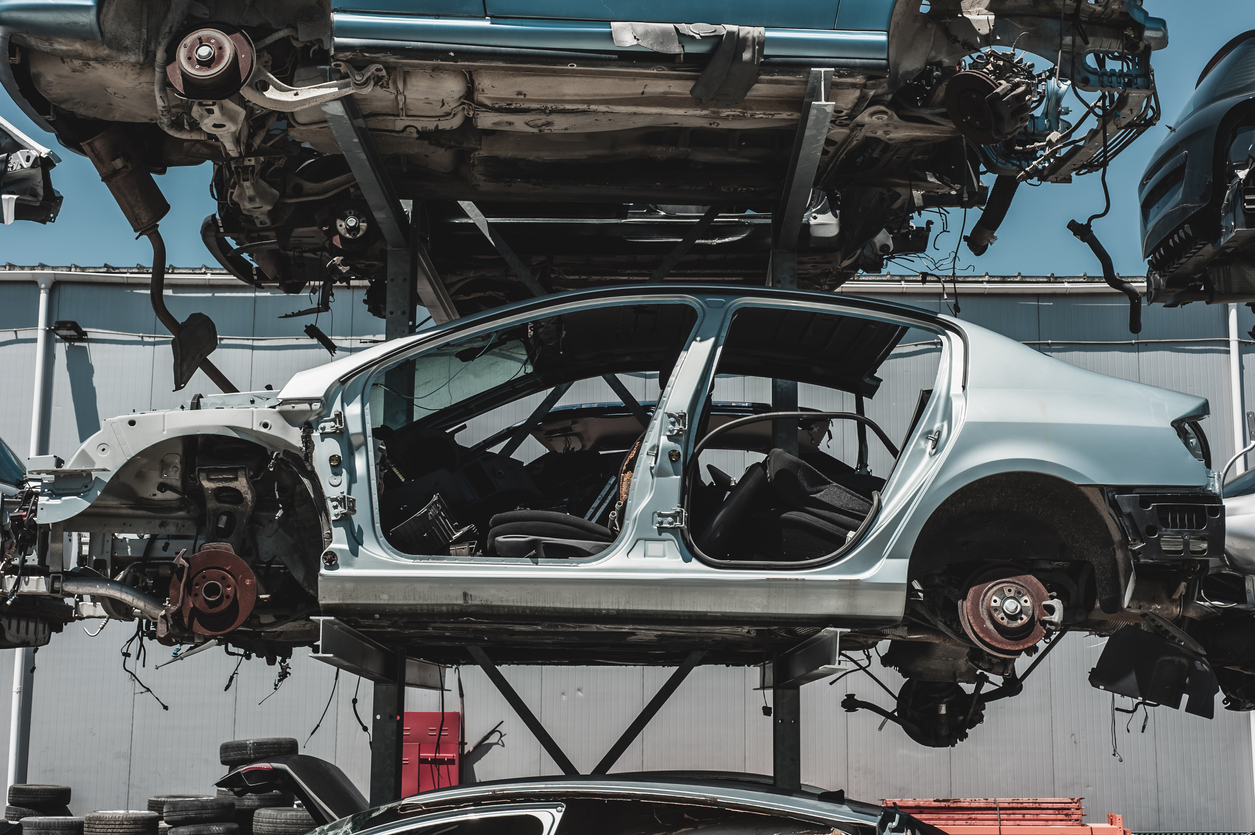 When you decide to scrap your car, our car recycling service includes: the removal of tyres, battery, catalysts, fuel and all other vehicle fluids. We can then make decisions on whether the parts can be reused, recycled or disposed of correctly.
We must take extra care when automotive components are recycled because less waste means there is a decreased need for space for landfills. By recycling as much of the vehicle as possible we're helping to preserve the environment and reduce deforestation.
Recycling your car emits lower levels of pollution in the atmosphere and we take responsibility for reducing our carbon emissions through the regular recycling of vehicles.
Economic Benefits
There are plenty of economic benefits to recycling metal, including saving on future costs. If we all recycled metal regularly then the cost of production or reusing the recycled metal would be less. Scrap metal is used for everyday goods like drinks cans and tinned food, so it's more sustainable to recycle and focus on lowering costs rather than send waste to landfill.
We provide reliable recycling services for both commercial and corporate clients, offering advice and consultation on the most efficient and profitable metal recycling service.
Our competitive pricing structure ensures that all of our customers get the highest possible price for their material. Prices can be live market price or linked to recycling publications.
We also have a scrap metal baling service which is one of the most effective ways to reduce the cost of haulage. To maximise the payload on every collection, your bulky materials can be baled before being transported.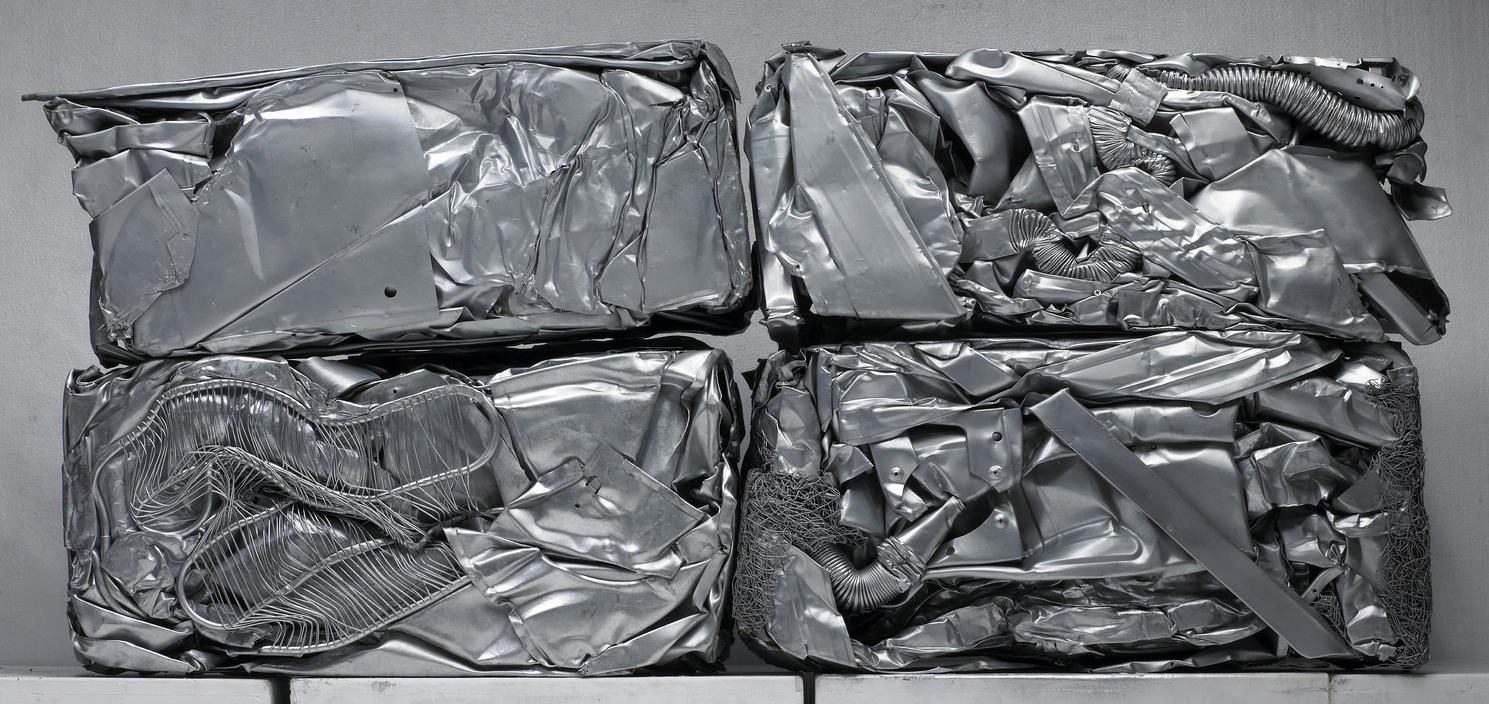 End-user Benefits
Just like all forms of waste, scrap metal can accumulate over time and when it's left to pile up, it can become a hazard for the environment, affecting wildlife and water supplies.
We often see overflows of waste in factories, where understandably there is little to no time to clear waste every day. As a result, this waste, along with scrap machinery and spare parts can take up a lot of space on your premises, as well as becoming a potential health and safety hazard for employees and visitors.
Let us help you to do your bit for the environment by removing and correctly processing your scrap metal for reuse. While we take away your scrap, you can ensure that you're promoting a greener future and helping toward preserving the earth's natural resources.
Job Creation Benefits
Due to the manual process of recycling, there is a huge capacity to create jobs. From the initial collection of materials to sorting and distribution, many businesses require skilled employees to carry out recycling duties.
Moving forward, businesses need to realise the importance of recycling and take the necessary steps to build a future that promotes recycling and using more recycled materials.
---
If you would like more information on the types of commercial and corporate industries that we provide scrap metal recycling for, then please contact us on 01524 69191 and we will be more than happy to answer any questions that you may have.