Here at Morecambe Metals, we're always making sure our equipment is top notch – we pride ourselves on our ability to offer the best services to our clients and we believe that recycling metal is incredibly beneficial for everyone, including the environment.
For this reason, we invest in the latest technology and machinery, such as our eddy current separator (ECS). This piece of equipment is essential to our business and incredibly helpful to deal with scrap metal. So, what are eddy current separators and how do they work?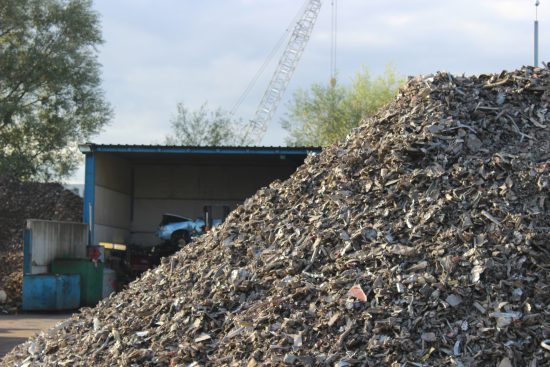 What is an Eddy Current Separator?
The job of eddy current separators is to recover non-ferrous metals from waste that comes from shredded material. This helps us to recycle metal in all its forms. It uses eddy currents to do this, which is where its name comes from; the eddy current separator was invented in 1984 by Hubert Juillet, a French thermodynamician. This machinery does not work on ferrous materials, which makes it ideal to isolate different types of metal from one another.
Eddy current separators are usually designed with the highest possible quality of magnet, crafted with reliability and efficiency in mind. They built for long lifespans and are constructed of heavy-duty pieces and an extremely high performance magnetic rotor.
How Does ECS Work?
Eddy currents work by removing all non-ferrous metals, while everything non-metal is not affected. ECS can use a rotating drum with magnets or an electromagnet – this will depend on the type of separator used.
Essentially, an ECS is a short conveyor belt that carries the waste and the magnet that will work as the separator. This magnet is located on a non-metallic drum that rotates at high speeds. The high speeds form an electrical current capable of separating non-ferrous metals from the process stream, ensuring the segregation of waste and metal.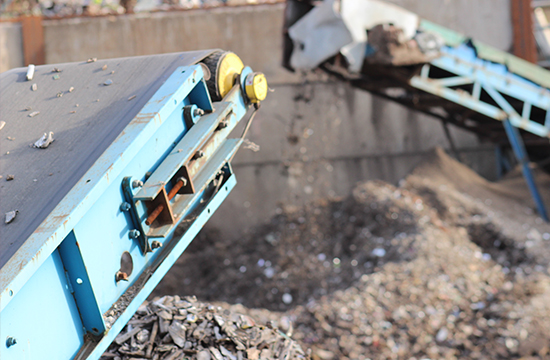 Benefits of Eddy Current Separators
With this type of equipment, we are able to separate several kinds of metal, which helps us to successfully recycle your vehicle. These metals include aluminium, copper and brass, with other metals also capable of being separated with this process. Other materials are not caught in the magnetism of the machine and are carried through it on the conveyor belt. ECS allows us to remove even the finest non-ferrous materials, which would be, otherwise, impossible to completely remove from the stream.
Eddy current separators are not just suited for scrap metal recycling; they are used in a variety of sectors and industries and, as an eco-conscious business, we approve of this! You can find ECS machines in sectors like timber, demolition waste, municipal waste, plastic, foundry ashes, and more. Basically, wherever there's metal, eddy current separators can help.
Would you like to know more about how we work here at Morecambe Metals and the equipment we use? Or would you prefer to just talk to us about your recycling needs? Ring us on 01524 69191 and we'll discuss your requirements with you!