Scrap yards and junk yards (and everything in between) have been popular settings for hundreds of films and TV shows over the years. Often providing a rustic and urban environment, scrap yards make the perfect primary setting for huge productions.
As a proud owner of a scrap metal recycling facility, we love to find films which feature scrap yards, specifically to see how realistic they are.
Below we have rated some of our teams' top finds.
The Iron Giant (1999)
A heart-warming story for all the family, The Iron Giant is an animated science fiction film that depicts a giant Metallic robot who arrives on earth and is found by a young nine-year-old boy. Hogarth Hughes makes friends with the giant, but where do you hide a 50 ft iron alien? In a scrap yard, of course. Where better to hide a tonne of metal? The film follows the young man and his accomplice as he attempts to save his Iron Giant from being destroyed by the government.
Realistic rating of the metal yard: 4/10  
Goldfinger (1964)
Using an iron and metal company in Miami, we see a scrap yard in working action within the spy thriller Goldfinger – the third instalment in the James Bond Series. In this infamous scene, the Lincoln car is picked up by a crane and placed into the crusher, showcasing that nobody is in the back seat. Of course, it all adds to the drama that only a 007 film can create, but we love that they used an actual scrap yard, which is still being used today, instead of special effects and stages.
Realistic rating of the metal yard: 10/10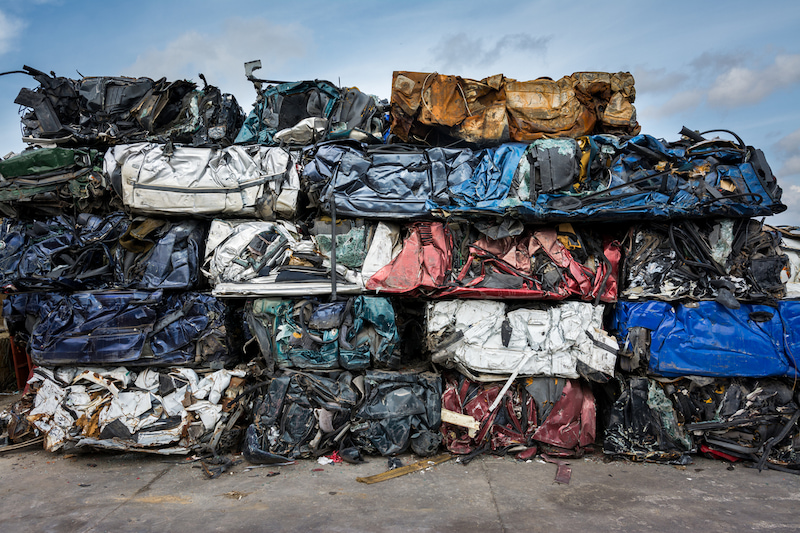 High School Musical 3: Senior Year (2008)
If singing numbers aren't your style, or you weren't in your teenage years in 2008, this may be one you've not watched. The film is the third in a series of musicals that follow a group of teenagers navigating the highs and lows of high school. The scene in question features stars Zac Efron and Corbin Blue jumping across what appears to be a car scrap yard.
We must admit, as junk yards go, this one does seem to be in great shape and organisation for them to be able to choreograph as well as they do …
Realistic rating of the metal yard: 6/10
Deadpool (2016)
Whether you are a fan of the Marvel universe or not, Deadpool movies are full of comedy with less seriousness than the other films in superhero movies. This could be due to the charismatic portrayal of the protagonist, played by the hilarious Ryan Reynolds. Of course, the language choice may prevent the younger audience from enjoying the movies, but the fight scene at the end is both dramatic and comedic. Set in a scrap yard featuring a decommissioned hellicarrier, we see the final fight scene and Deadpool making strides in personal development. The location was in Surrey, British Columbia, Canada, and it is said that the producers brought in more junk material to make the scrap yard seem much more realistic.
Realistic rating of the metal yard: 9/10
Herbie Fully Loaded (2005)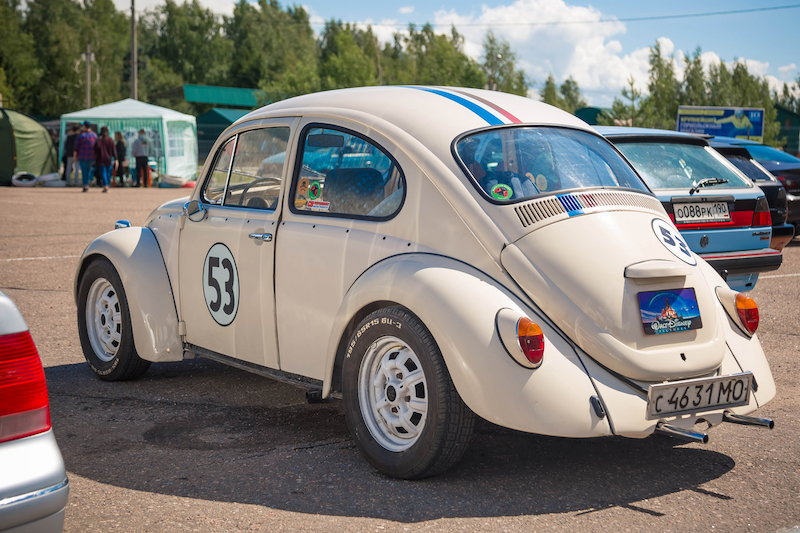 Herbie was a car every generation grew up to love – a car with a personality and skills that broke the laws of physics. In this film, the vehicle is left abandoned in a scrap yard on the way to being crushed before being found by Maggie, a young girl with a secret dream of being a race car driver. We watch the car come to life and show a touching personality to its new owner as Herbie shows her exactly what it can do. The scrap yard is made evident for abandoned cars and does a great job representing an ordinary scrap yard with piled-up junk and car parts. When we looked at the location on google maps just two years later, there did not appear to be a fully working yard, making the set even more impressive.
Realistic rating of the metal yard: 9/10
Sci-Fi Paradice
With superheroes and inhuman beings come great power and strength, and where better to showcase this than in the middle of a scrap yard filled with large heaps of metal and abandoned cars? Films such as The Fantastic Four, Transformers and Star Wars have all utilised the scrap yard environment to fit the aesthetics of their films.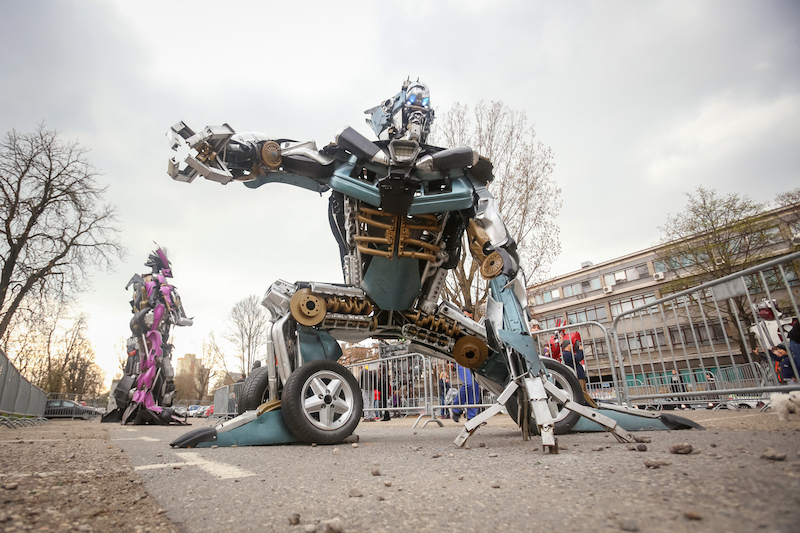 These locations are ideal for science fiction films due to the number of unknown items you often find in a scrap yard.
Has Morecambe Metals Ever Been Featured in Film?
Unfortunately no. Whilst we would love to be showcased in a feature-length movie, being the busiest Lancaster scrap yard, we have little time to pause our scrap metal services, even if Hollywood came knocking. However, you never know what the future may hold!
For now, we will stick to what we are renowned for. Don't forget we can scrap your car and offer fantastic rates for your metal. Get in touch today.