One of the most critical things we can do to preserve natural resources, help the planet and save money is scrap metal recycling. We've talked about just how important this process is many times before, but do you know how we do it here at Morecambe Metals?
We only use reliable, high-tech equipment of the highest quality – and use the latest processing techniques – ensuring the production of the best possible recycled product.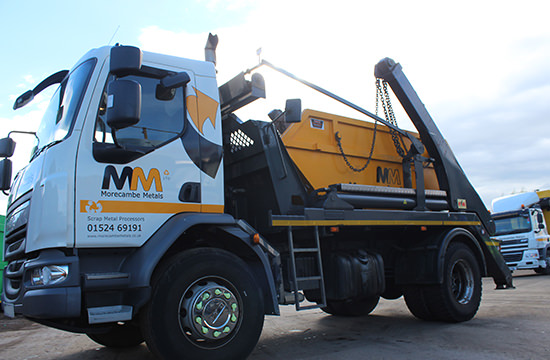 What are Ferrous and Non-Ferrous Metals?
Firstly, it's important to make the distinction between ferrous and non-ferrous, as they differ in regard to their applications and chemistry.
Ferrous metals, such as stainless steel, contain iron, while non-ferrous metals, like aluminium, have no iron content. Due to their iron composition, ferrous metals also have magnetic properties, something that helps us when we separate the metals during the scrapping process. For non-ferrous metals to be attracted to a magnet, an electrical field needs to run through them in order to polarise their electrons.
Ferrous metals tend to have higher tensile strength as well, which means they can withstand a great deal of force without breaking or bending.
Scrap Metal Shredding
The ability to shred material allows Morecambe Metals to meet several recycling targets for a variety of infeed materials. The scrap metal shredding process offers a competitive edge, since we extract added value material we then recover through our Eddy Current Separation (ECS) process.
Shredding metal will also reduce its size, as the material is cut to small pieces. Most shredders have different types of cutting systems, such as horizontal and vertical shaft, and come with varying speeds as well. This allows us to process different metals, no matter how big or small they are. Examples of objects that are commonly shredded include tin and aluminium cans, home appliances, television sets, electrical waste, coins and computer parts.
Additionally, some industries require waste metal material to be destroyed and recycled, so our services can help you to stay compliant – we also provide you with the necessary paperwork and evidence of destruction.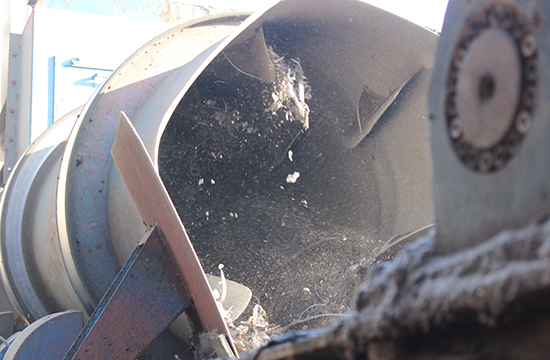 Eddy Current Separation
Once the material has been shredded, we use another major process at Morecambe Metals to process it all – and to increase recycling rates. Our Eddy Current Separation process, which separates non-ferrous metals that come from residue produced by a shredder, uses a magnetic field created by eddy currents to achieve this.
For instance, ECS allows us to recover aluminium and copper from shredded iron and automotive scrap material. Our machine is precise and consists of a short conveyor belt that transports waste throughout the system. It also has a primary component, a high-powered rotating magnet that is situated in a separately rotating non-metallic drum. This magnet revolves at extremely high speeds and induces an electric current which, in turn, produces a magnetic field.
The field created by the current and the field created by the rotating magnet oppose each other, meaning conducting metals are repelled and ejected from the machine. The materials that remain include plastic, rubber and glass, which go into a waste pile.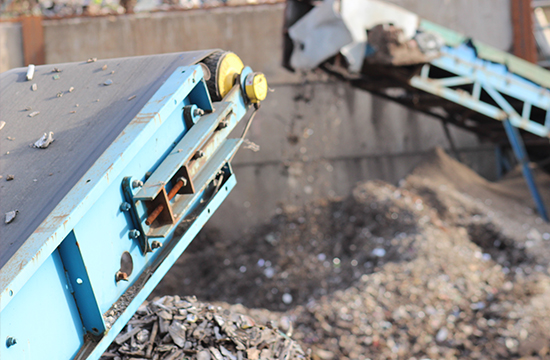 Metal Shearing Services
We also have a large shear at our facilities, which allows us to efficiently process heavy scrap and produce high-quality cut grade material. We always ensure that our recycling processes reach international standards, and our 800-tonne shear is no exception.
This machine is capable of taking heavy grades of ferrous metals, such as demolition scrap, and shear it to the highest of standards. Get in touch to learn more about our metal shearing services.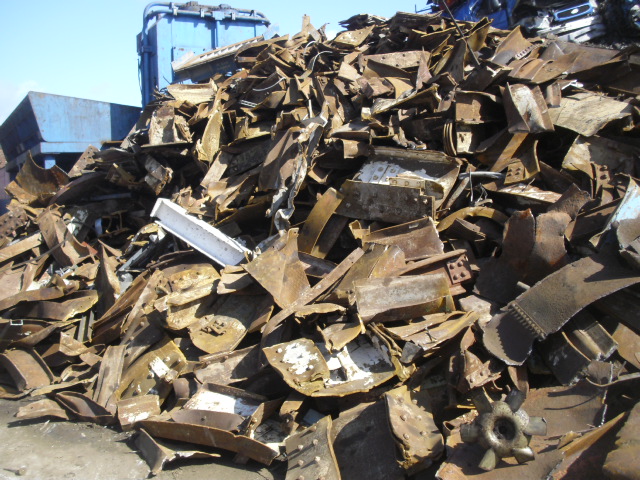 Choose Morecambe Metals
Our state-of-the-art equipment ensures your scrap is in great hands. What's more, we meet all of our health and safety responsibilities and are also firmly compliant with all legislation, including the Scrap Metal Dealers Act 2013, which ensures we're licensed and operate legally.
Morecambe Metals are a fully authorised and approved waste management company, so all of our transactions are made under Duty of Care Licenses as well, as we have a legal responsibility to dispose of waste in an environmentally-friendly way.
When you choose us, not only can you rest assured that your materials are dealt with appropriately and efficiently (be it scrap metal, ELVs or WEEE), but that we record all transactions, manually and electronically, we track all our vehicles by GPS and we also offer ways to out the logistics of transporting scrap metal for processing – for example, our mobile balers allow you to have your materials baled and, therefore, to cut the cost of haulage by ensuring the payload is maximised.
Don't hesitate to contact Morecambe Metals today and we'll be more than happy to discuss our many services and equipment. We work with domestic and trade clients, as well as commercial and corporate, so we're used to processing a variety of scrap materials; we also offer an industrial dismantling service, scrap metal collection service, and more.