We've previously discussed some signs that your car is ready for recycling; now, we're looking into more ways you can tell your vehicle is reaching the end of its life. But, how do you know if your car is really on its last legs or if it still has a lot more to give?
Morecambe Metals can help you decide, so take a look below at the different reasons why you should consider vehicle recycling.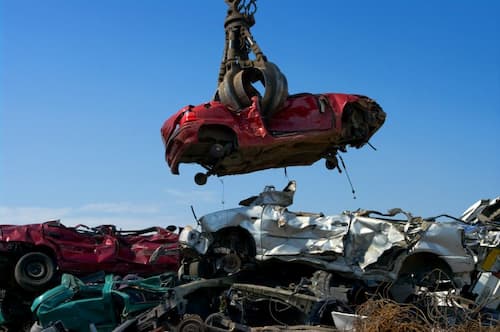 If Your Car Isn't Safe Anymore
Old cars develop their quirks over time and may give off the odd rattle too. However, your car may reach a point when it's no longer safe. If your vehicle becomes a liability, your best option is likely to scrap it, since it's the only way to ensure your safety, as well as the safety of other road users. Once a vehicle starts suffering from serious problems, and if the cost of fixing it isn't worth it (if it's even possible to fix it in the first place), it has reached the end of its life.
If You're Using Too Much Fuel
Are you going through a lot of fuel? Older cars – or defective vehicles for that matter – are not very fuel-efficient, so you may find yourself having to fill it up more often than you should. If this is your case, it's probably time to recycle your car and invest in a newer model that is better for your wallet and the environment.
If You Want to Reduce Your Carbon Footprint
Speaking of environment, if you wish to reduce your carbon footprint, scrapping your old car can help with that. You'll be cutting down on huge amounts of greenhouse gases, including carbon dioxide, which is good for the planet.
Also, Morecambe Metals ensures all vehicles are disposed of in an eco-friendly way and we also recycle all parts that can be recycled. You can check out our latest infographic to learn more about what can be recycled in a car.
If It Failed Its MOT
While a car doesn't have to be recycled when it fails its MOT, it's important to look at the reason – or reasons – it failed in the first place. Many people opt for scrapping the vehicle if it requires extensive repairs in order to pass, as these can become quite expensive. So, don't feel like you have to be stuck with something that doesn't work properly anymore but that you can't afford to fix – scrapping it may be the right thing to do.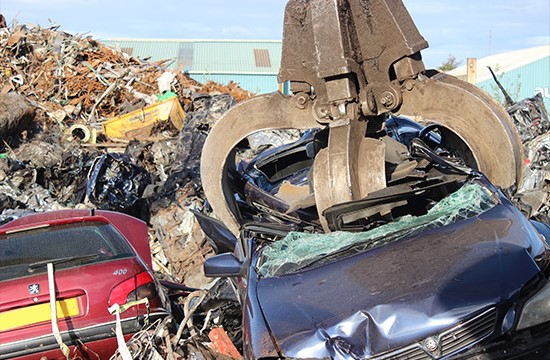 If It's Been in an Accident
When you're involved in a traffic accident, your vehicle may get categorised as a write-off by the insurance company, depending on the damage. In addition, the car may become compromised in regard to its reliability and safety, so you may start worrying about future issues if you keep the vehicle.
The last thing you want is for it to stop running at the most inconvenient time or to become so unsafe it causes an accident. If the vehicle can be completely fixed and passes safety inspections, then you may consider keeping it; however, even if your car is not considered a write-off, you may want to look at different options, including recycling it, especially if you can't be one hundred per cent certain of its safety.
If You Want to Use Public Transport
If your vehicle is already old or has been through a lot, and if you don't really need it because you live in a place with great transport links, you may want to think about scrapping it. Having a car is great, but if it's causing hassle and expenses, it may be time to get rid of it, mainly if you have cheaper alternatives at your disposal.
Every year in the UK, 1.6 to 2 million cars reach the end of their life – they need to be disposed of correctly because of the many hazardous substances they contain, such as battery acid.
Scrap metal recycling is our speciality, so talk to us if you need to scrap your car. We've recycled countless end-of-life vehicles in a sustainable way, so you can rest assured that we're compliant with the law and up to date with the latest legislation.
Don't hesitate to get in touch today to learn more about what we can do for you and your car.