As a scrap metal recycling company, we work with a variety of different scrap metals within the recycling sector, including ferrous metals and non-ferrous metals. Being an authorised treatment facility, this means we can provide vehicle recycling services for the depollution of end of life vehicles (ELVs).
Do you know what end of life vehicle recycling is? Here we will provide you with all the information needed for this type of service.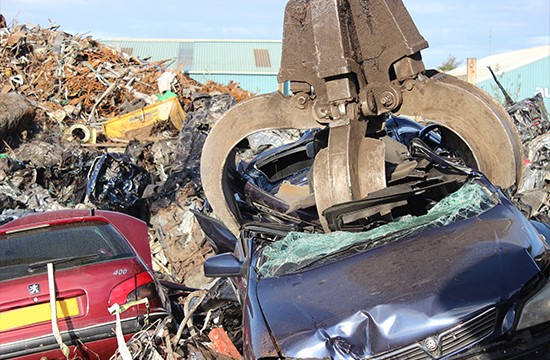 What is it?
To understand this service, you must first understand what it is. End of life vehicles are motor vehicles that are categorised as waste, with their components and materials also being classed as waste.
Different Types of End of Life Vehicles
There are two broad categories of end of life vehicles;
Natural ELVs – This refers to a vehicle that has come to the end of its life due to natural wear and tear. This type of ELV will simply be depolluted and then recycled for scrap metal.
Premature ELVs – This type of end of life vehicle refers to those who have come to the end of their life for unnatural reasons. This could be due to an accident, fire, flood, or due to vandalism damage.
How Businesses Obtain This Service
Each year in the UK, 1.6 to 2 million vehicles reach the end of their life, and end of life recycling plays a part in handling this metal for environmental purposes. For businesses to enable themselves to perform this service, they need to have an authorised treatment facility (ATF) to ensure they comply with ELV regulations and are capable of meeting recycling targets.
For businesses such as Morecambe Metals to treat end of live vehicles in a specific site, they need two things:
Planning permission from the local authority
The correct environmental permit for the specific treatment the site carries out
The next step will be the site inspection by the Environment Agency, which ensures that you can:
Store and treat ELVs without harming the environment
Safely remove all hazardous parts, including liquids like battery acid (known as depollution)
Recycle and dispose of ELV parts correctly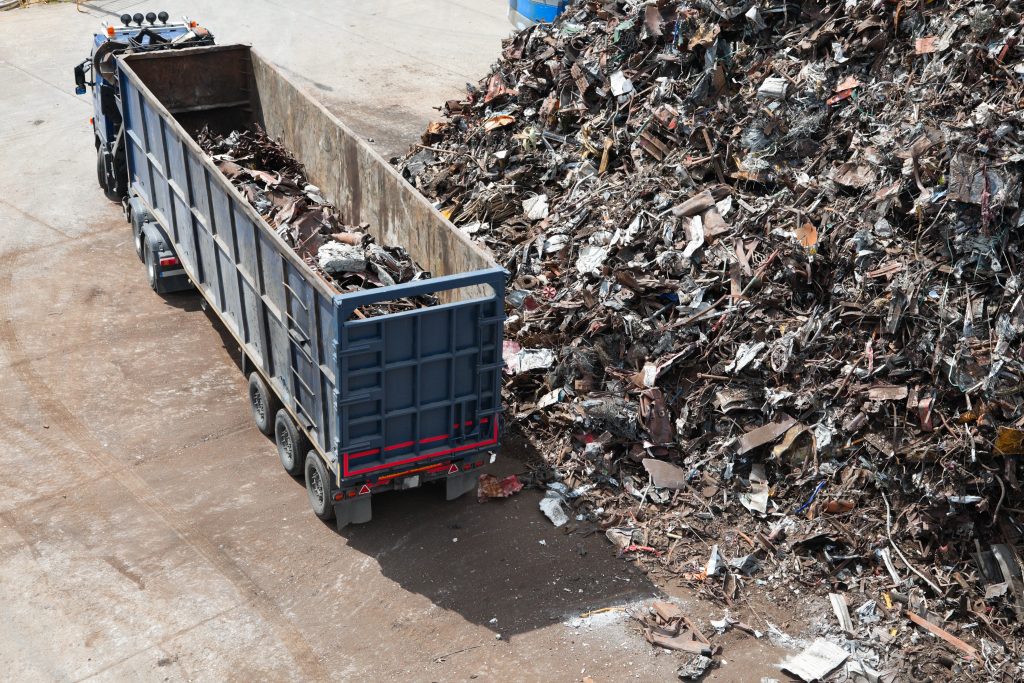 What is Vehicle Depollution?
Vehicle depollution is a treatment process that all end of life vehicles must undertake to achieve the required levels of materials recycling. The process involves two main functions:
The recovery of all positive components and fluids that may be recycled and re-used, such as fuels, oils, coolants, ferrous and non-ferrous metal components.
The removal of negative elements of a vehicle that are potentially harmful to the environment, such as tyres, mercury, switches, and airbags.
Our Service
At Morecambe Metals, we have a purpose-built depollution rig, which allows end of life vehicles to be depolluted to current legislative standards. Our service includes the removal of tyres, batteries, catalysts, fuel, and all other vehicle fluids; this is so they can either be reused, recycled, or disposed of correctly.
We are committed to ensuring we adhere to specific guidelines, conducting a proper and legal end of life recycling service, which is why all vehicles depolluted at Morecambe Metals will be deregistered and a Certificate of Destruction (CoD) will be issued. This certificate is an official DVLA document which certifies that the end of life vehicle will be destroyed and recycled in the correct manner.
If you would like to find out more about the end of vehicle life  and are looking to scrap your car,  please don't hesitate to get in touch with us today by calling 01524 69191 or emailing info@morecambemetals.co.uk, and we will be happy to help.