2017 has been a momentous year for the team here at Morecambe Metals. With success after success we can't help but marvel in our hard work and its positive paybacks, and with the year drawing to a close, we thought it perfect timing to take a look back at the year in review alongside just a few of its many highlights.
So, what has 2017 brought to Morecambe Metals and what achievements can we be proud of this year? We know that we couldn't have done any of it without our valued customers. Yes, that's you!
Keeping it in the Family
Our managing director James Varley is the third generation of the Varley family to be involved with Morecambe Metals. 2017 saw him celebrating 15 years with the company in September which is a superb milestone for anyone. Following on from his father and his grandfather, who are both also named James, he is helping the company jump from strength to strength with his determination in the business.
A few words from the man himself…
"I'm really proud to have spent 15 years with the company that my father and grandfather started in 1980. It's special to be able to say I'm playing a key role in growing a business that two generations of my family have been involved in before me."
Breaking Records!
You may have seen our record-breaking year on our previous blog or even from our infographic; if you have you may know that we have managed to buy and process over a huge 50,000 tonnes of scrap metal! This is a whopping 32% increase on 2016.
With a recent dip in the scrap metal buying industry, we are certainly proud to show these numbers to our customers. You can see the numbers in fun equivalents in our infographic here. Did you know that weight is the equivalent of 5 Eiffel Towers?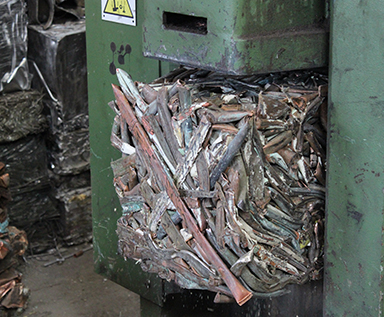 Investing in Time and Tools
While a record-breaking year may seem like a grand achievement, we don't stop there! This has been followed up with our need for continuous growth as we invest in new machinery to help the business develop further.
A couple of months back we were investing in a shear machine in hopes to further increase our processing capabilities. As we come to the end of the year we a proud to announce we are now the owners of a 1000-tonne Leimbach shear machine which allows us to up our scrap metal recycling game!
Morecambe Metals first entered the export market way back in 2007 where we began to send processed metal to Spain. Now, just ten years later, we are now exporting to a whole host of countries including India, Pakistan, Bangladesh, Vietnam and China. It's fair to say we've come a long way, not just in scrap metal recycling but in business prospects as a whole.
These are just a few of the wonderful things which have happened to us this year. We can't forget other aspects such as the opening of the Bay Gateway and how it has benefited us, and of course our fresh, new website!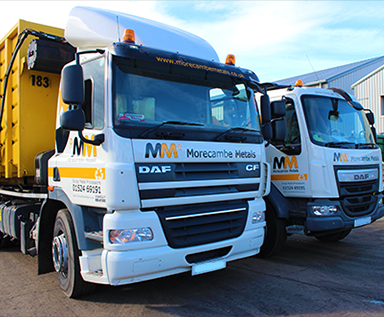 We are grateful to everyone who has helped us achieve these fantastic accomplishments in 2017, and we look forward to what 2018 has waiting for Morecambe Metals.